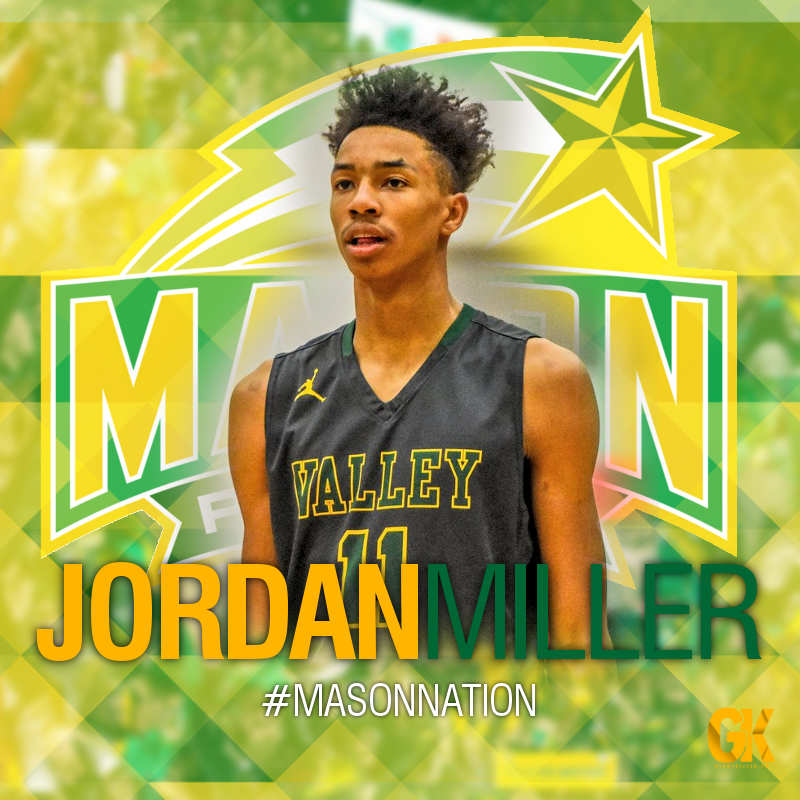 During his official visit to George Mason, Jordan Miller announced his commitment to the Patriots, the first of the future 2022 class.
Jordan Miller is a 2018 Guard from Loudon County balancing offers from various mid-major programs including Radford, Towson, High Point and others. Miller is considered one of the best wingmen in the area, named Northern Virginia Player of the Year (PoY) by DMV Elite.
Committed‼️🏀 pic.twitter.com/BBCZcMxJCD

— Jordan Miller (@Jordan_miller11) September 2, 2017
His size, 6-3 160 lbs, and ability to score will develop well under Paulsen and his staff. Even though he's a 'skinny' kid, don't let appearances fool you, he is not afraid. He will drive to the paint. He block you. He will steal the ball from you. He will fight for rebounds. And he will dunk on you.
Like Javon Greene, Miller is a left handed guard. His ability to read the court, position himself and find his teammates to make plays will fit right in next year and create a level of depth Mason fans have not seen in awhile with no seniors this season.
Jordan Miller's commitment is a positive sign for the future of the program and the footprint it has in the basketball rich region that is the DMV. Jordan joins AJ Wilson, Justin Kier, and walk-ons Jack Tempchin and Zach Garrett as local DMV talent on the Mason roster.
Welcome to Mason Nation, Jordan!
Highlight Clip: