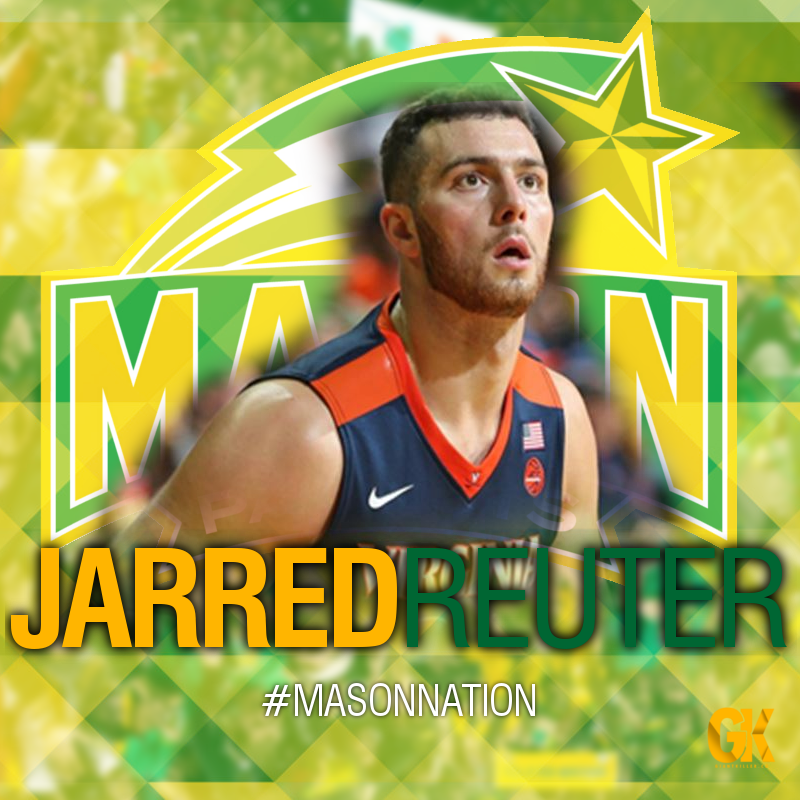 University of Virginia Basketball transfer, Jarred Reuter, has been deciding between two DMV Atlantic 10 schools, George Washington and George Mason.
Today, the 6-7 / 243 pound Forward from Massachusetts committed to George Mason. Playing 32 games for the Wahoos last season, Reuter shot 58% from the field and 76% from the free throw line. His size and experience will come together nicely for the Patriots this season.
Jarred Reuter has two years of eligibility left.
Welcome to Mason Nation, Jarred!