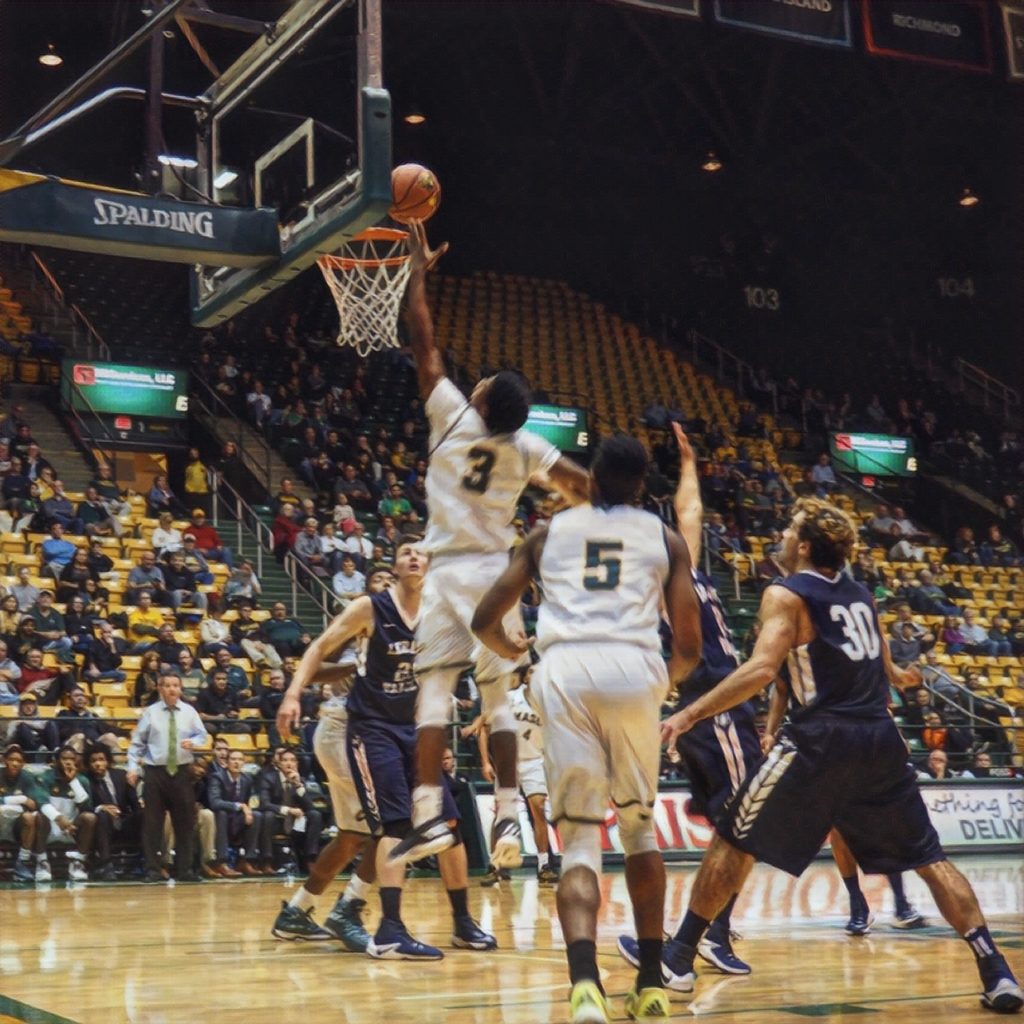 There was only one dunk in the entire game between George Mason (1-2) and Mount St. Mary's (1-3) on Friday night at EagleBank Arena.
It also happened to the final basket of the game.
With three seconds left on the clock, the Mountaineers were inbounding the ball after a timeout. Off of a screen, no one picked up the Mount's leading scorer, Chris Wray, as he sailed through the paint for a thunderous game winning dunk.
It would be Wray's 20th and 21st points of the night, to go with 10 rebounds, in a 78-76 road overtime win for the Mountaineers.
All night the Patriots were pounded in the paint, giving up 52 points down low. Four players for the Mount were in double figures, none of them hitting a three point shot on the night. As a team they were able to take 70 shots with 53 being inside the arc.
For the third straight game, the Patriots could not get their long ball shooting going. As a team they were 2-9 on the night, their best percentage of the season at 22 percent.
Once again the team had to rely on the interior play of seniors Jalen Jenkins (23 points, 11 rebounds) and Marquise Moore (19 points, 13 rebounds). It was the second double-double in a row for both players. Besides Jenkins and Moore, the rest of the team shot 12-34.
The killer on the night: free throws and turnovers.
Mason: 14-24 free throws, 16 turnovers
Mount St. Mary's 11-14 free throws, 8 turnovers
The Patriots were given plenty of chances tonight and failed to take advantage. On top of the 10 missed free throws, the team only had two points off turnovers compared to 13 from the Mountaineers. Mason also had 14 offensive rebounds that only resulted in 16 second chance points.
A majority of the turnovers came from offensive fouls, nine in the game. Many of those fouls being offensive charges taken by Junior Johnson (11 points, four assists) and Elijah Long (11 points, seven rebounds). They were two of the shortest guys on the court tonight, standing at 5'5" and 6'0" respectively but were in favor of the officials.
For the second game in a row Justin Kier started the game in place of DeAndre Abram. Kier would have five points and five rebounds in 25 minutes, the most minutes he has played all season. Abram (eight points) would end up coming off the bench and appeared to be back in the regular rotation.
Still out of the lineup was Danny Dixon, who missed last week's game, along with Abram, due to a coach's decision.
It will be a long weekend for the team until their next game on Monday. The Patriots now head to Florida for The Gulf Coast Showcase. The first opponent for Mason is the Houston Cougars who Mason beat in the 2013 CBI Tournament.