George Mason hired VMDO to conduct a "pre-planning" study and conceptual designs for the future of George Mason Stadium; splitting Track & Field facilities from Soccer. The study was conducted and completed in 2015 and gave Mason two viable options. Option 2 would be keeping the existing location and stadium with a track, but building more seating areas closer to the field for soccer. Option 1, shown below, would renovate George Mason Stadium specifically for Track & Field and build a separate soccer-specific Patriot Park Stadium. These renderings were recently posted by VMDO on their website.
Fans recently learned about plans for a 3,000 soccer specific stadium to be built next to the existing Mason Stadium, which currently has a 5,000 seating capacity. The new soccer stadium proposed in the findings of the study by VMDO is a beautiful modern facility with amenities that rival some soccer stadiums at power five schools like Louisville and Texas A&M.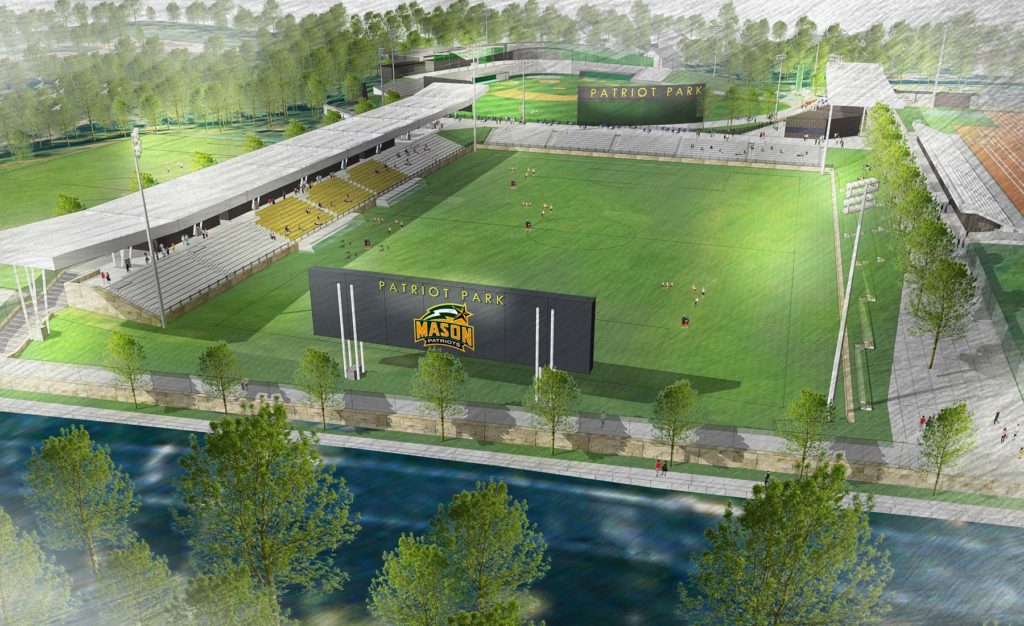 The study also includes plans for a 15,500 sq ft Training Center (the field seen next to the stadium). Plans for an exclusive Track & Field stadium, at the current location of George Mason Stadium, are also included. Seating areas would be moved from their existing location near the Fieldhouse, to an area closer to the action on the opposite side.
From the renderings included in the concept design, Spuhler Field, currently undergoing renovations, would also get some more signage. The entrance of the new stadium would remain on the Lot P side, shown below, but moved closer to Spuhler Field.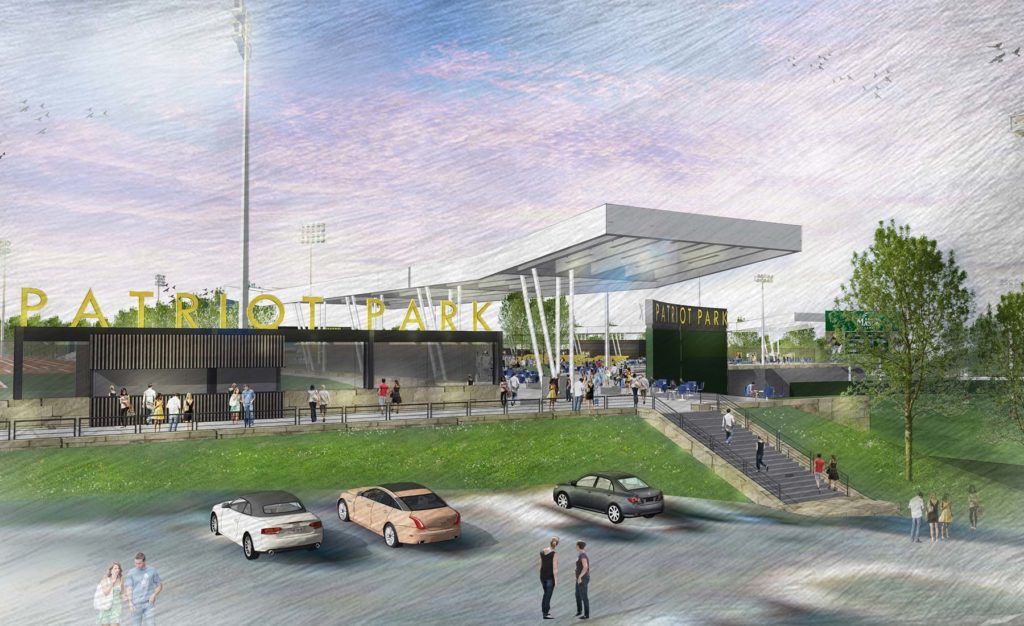 All of these renderings are concepts and none have been formally announced by the university as finalized designs. The study also mentions that the stadium would be used for not only NCAA play, but for hosting High School soccer games as well (State tournaments most likely). The VMDO study will be used for fundraising purposes and for supporting use of state funds.
The current stadium is in need of renovations. Track & Field and both Men and Women's soccer teams have been historically successful programs; with Women's Soccer and Men's T&F winning NCAA National Championships in the past. It would be a great investment for the future success of Mason Athletics.
More photos below.