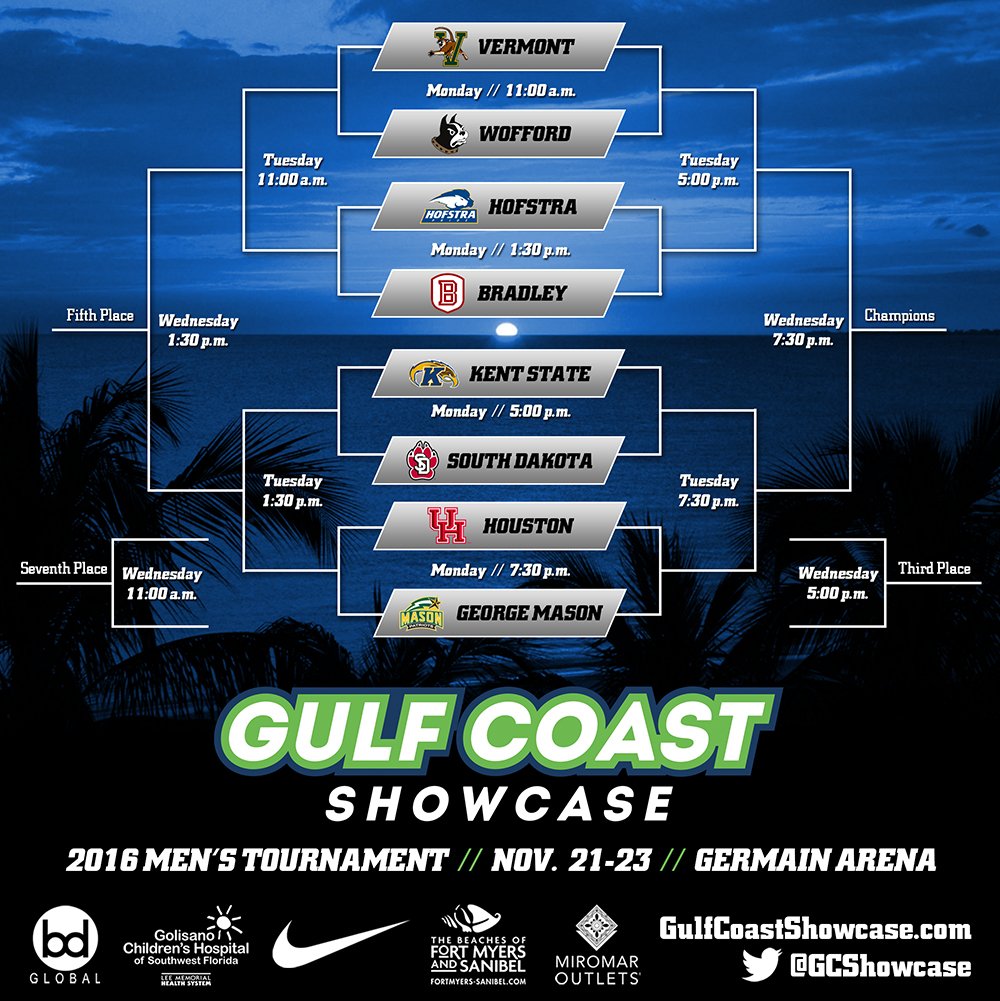 George Mason was invited to participate in the Gulf Coast Showcase, a tournament created to have mid-majors compete on a neutral court, at the Germain Arena in Estero, Florida.
The early season tournament will start on November 21st, 2016 (Monday) and run through November 23rd, 2016 (Wednesday). Mason will start off the tournament against the University of Houston Cougars at the prime time slot, 7:30pm.
The tournament is a relatively new one so it will most likely be streamed online via the operators', BD Global, YouTube channel (this may be subject to change). BD Global is partnered with ESPN and CBS so a televised game(s) is possible, but nothing new regarding TV scheduling has been released.
The Gulf Coast Showcase revenue will go towards helping the Golisano Children's Hospital of Southwest Florida.
Ticket Information:
All-Tournament passes for either the men's tournament or women's tournament are available for $74, $99 or $149 per tournament. Single session tickets, ranging from $10 General Admission to $45 Courtside for each two-game session, will go on-sale later this summer. Each day of the tournament will feature an afternoon session (starting at 11 a.m.) and evening session (5 p.m.) and tickets will be good for both games of a given session.