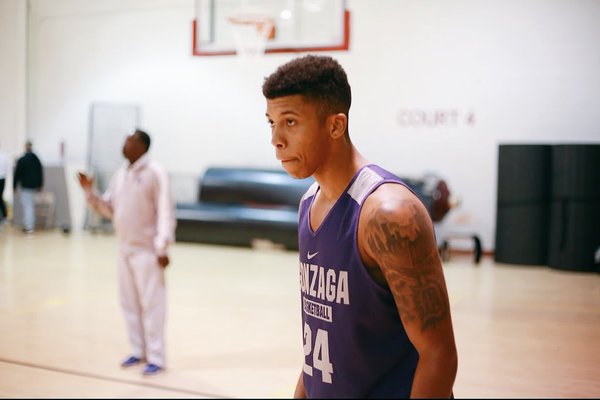 Last night, Myles Dread received his first division one scholarship offer.
Myles Dread is a 6-5 190lb combo forward from DMV hoops powerhouse, Gonzaga. He is also part of Team Takeover, an AAU team known for boasting a talented roster. As a player at Gonzaga, he has done well in high pressure situations — most recently, draining back to back 3s in a tough game between Roman Catholic and Gonzaga this season (Video: @ 2:35). His ability to shoot from the outside has some sites listing him solely as a shooting guard, but we can't blame 'em.
Being part of successful programs, like Otis Livingston II, is a big plus to Dave Paulsen and his staff. Bringing in players, like Myles, who know success and strive for it will be a key part of creating a winning culture at Mason that Paulsen talked about when taking the job.
Myles is originally from Detroit, like 2016 Mason Patriot commit Karmari Newman, and now lives in Burtonsville, MD. Although this is his first offer, Myles will attract attention from other local universities as well as power five schools from around the country. During the summer of 2015, Myles had interest from Maryland, Georgetown, Mason, Stanford and UVA where he took an unofficial visit last year. Mason was the first school to move forward with a scholarship offer, the remaining schools will surely move ahead with their offers as 2016 continues on.
Myles joins Prentiss Hub (2018), Eddie Scott and Chris Lykes (2017) as Gonzaga Eagles with George Mason basketball scholarship offers.