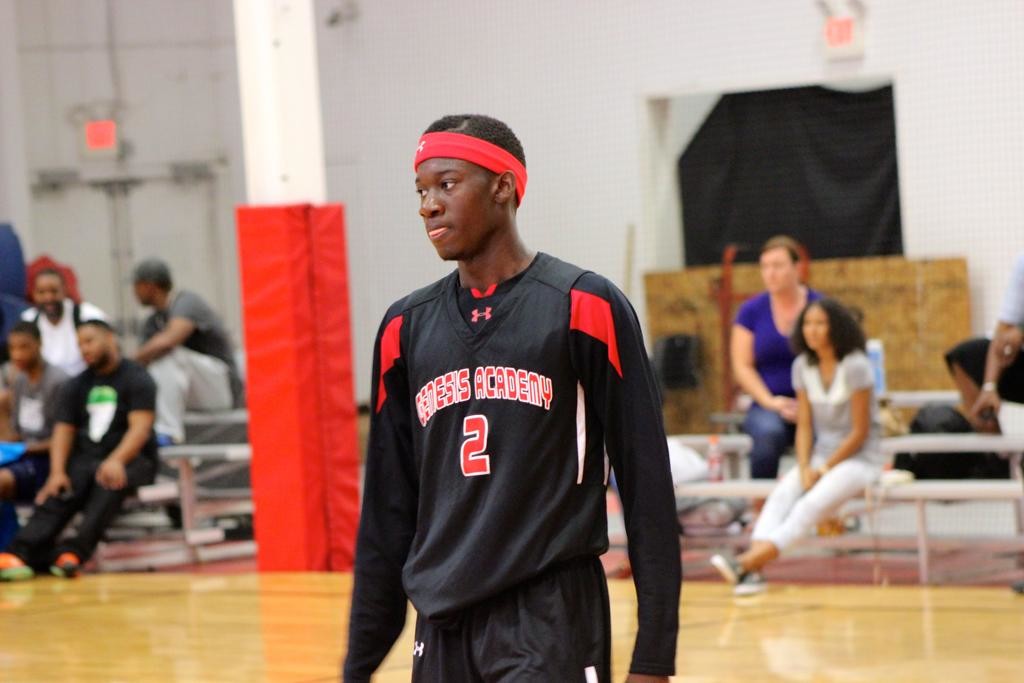 Greg Williams, originally from Houston, Texas, is a senior at Genesis Academy (VA) in Lynchburg. The 6-6 point guard has been highly recruited by power five schools including Virginia Tech, Georgia, USC and Texas A&M — just going to show the quality of talent Virginia has to offer. ESPN ranks him #17 in the state as a 3-star recruit.
Dave Paulsen and his staff have taken notice as well, sending an offer earlier today (9/22) per Greg's twitter. George Mason isn't the only Atlantic 10 school to send Greg an offer, Rhode Island and Richmond are also in the mix.
George Mason is in need of players who can shoot from outside the arch and Greg can fulfill that need. With Patrick Holloway graduating after this season, the need for a skilled point guard like Greg, who can shoot from a distance and knows how to work his way around a defense, will definitely be a priority for Paulsen and his staff when recruiting this year.
Most Recent Video of Greg Williams:

Buzzer Beater For The Win:

Highlight Video (2 years ago): @ Potomac Senior High School (where odu transfer, Tre Porter attended) – Under Amour AAU