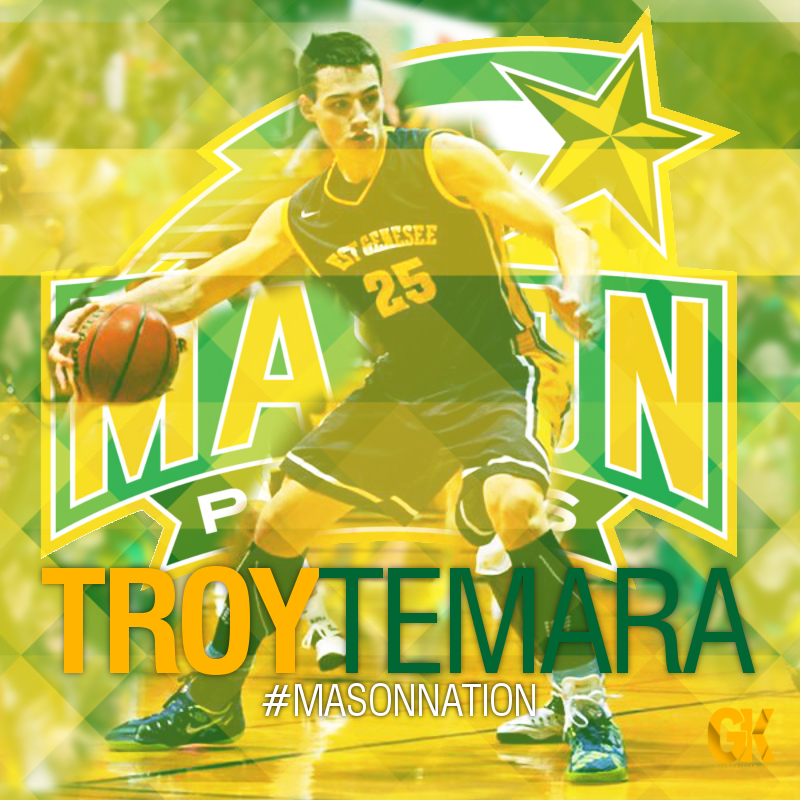 Twitter: @TroyTemara25
Mason gets their first 2016 commit, Troy Temara of Syracuse, New York. As one of Temara's summer league teammates put it, George Mason has "found a diamond in the rough". The 6′ 8" power forward had only been recruited by Central Connecticut State and Canisius before Dave Paulsen and his staff sent Troy an offer.
At 6-8, Troy isn't afraid to go to the rim and make shots, averaging 22 points a game last season with a 56% FG. On the defensive end, Troy uses his height and athleticism to his advantage blocking shots, averaging around 2 blocks a game last season. He weighs in at 225lbs but, is very lean — should be heavier (muscle mass) by the time he is at George Mason. Troy still has one more year to refine his skills before coming to Fairfax but, from what we can see now George Mason really has found a great recruit.
Troy attends West Genesee High School, just outside of Syracuse, New York — a roughly 20 minute drive from the Carrier Dome at Syracuse. Temara is also on the AAU team, Syracuse Select. His brother, Shane Temara, plays for Pasco-Hernando State College (NJCAA – JUCO) in Florida. Troy also seems to have a great sense of humor with some awesome basketball training videos (below).