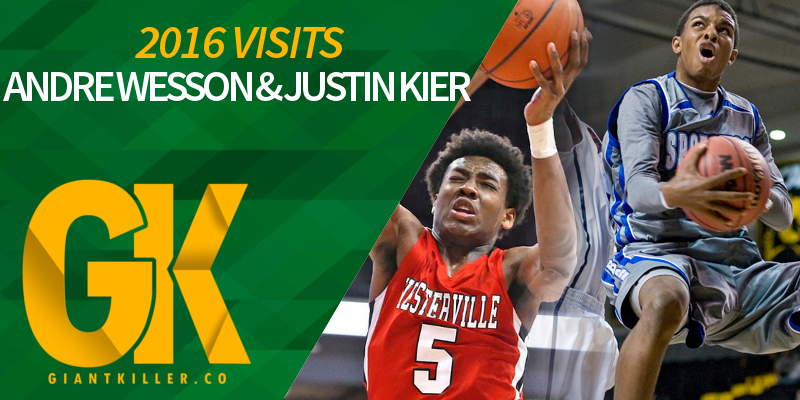 2016 SF Andre Wesson of Westerville South High School in Ohio is set to visit George Mason this weekend. He has Mason's new head coach, Dave Paulsen, high on his list. Andre has attracted offers from many mid-major schools like Mason including fellow A-10 member Duquesne, Illinois State, Toledo and others. Wesson isn't afraid to go to the rim and can sure find ways to get to it. Andre got some hops too.
Andre Wesson (#5 in White/Red)
2016 SG Justin Kier is from New Jersey where he attends and plays for Spotswood High School (NJ) is also officially visiting George Mason this weekend, according to his Twitter. Justin, like Andre, has also primarily received mid-major offers, most recently UNC-Greensboro. Two Virginia schools besides George Mason have also offered; Radford and Longwood. We tweeted about Justin's ability to go to the rim back in August when he first received an offer from Mason but, this recent highlight video below shows that he is also a pretty good outside shooter — something Mason definitely needs especially with Holloway graduating after this season.