George Mason basketball will wear Adidas-Derrick Rose shoes this season, as part of the recent school-wide Adidas deal.
Pictured (Left to Right): Tiffany Padgett, Mikala McGhee, Tayler Dodson [Women's Basketball] (Source)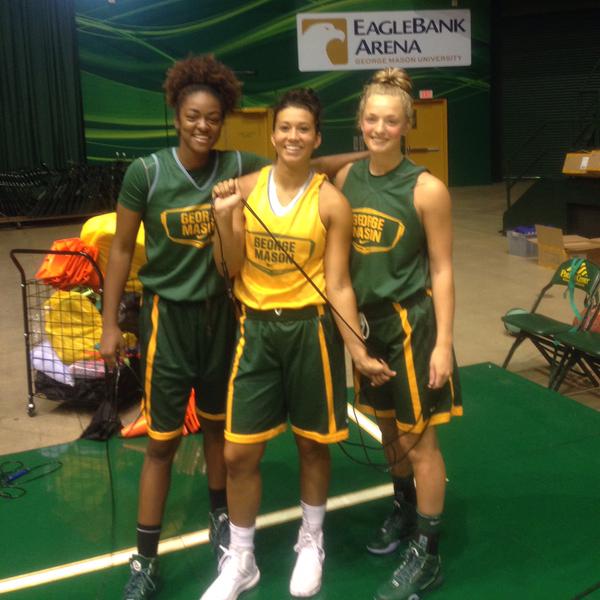 Both Tiffany and Tayler are wearing D Rose 773 IV's while Mikala is wearing D Rose 5.0 Boost's.
We have reached out to Adidas with regards to Mason-Adidas fan gear and more information will be released as basketball season approaches.