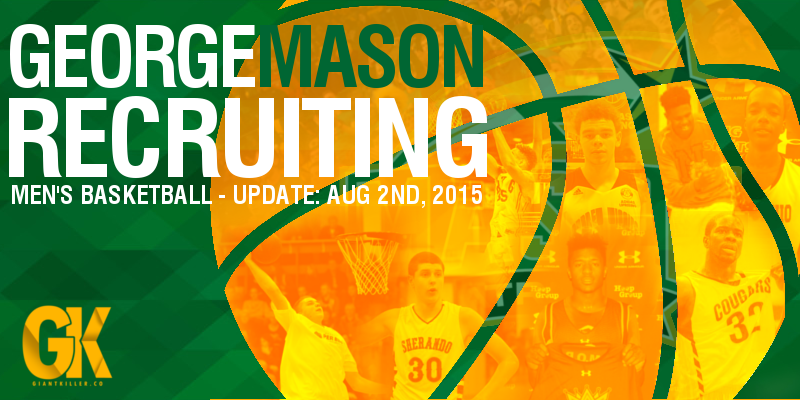 Dave Paulsen and his staff have been busy lately. Here's a short, yet long, recruiting update now that the quiet period (Aug 1st through Sept 8th) has begun.
OFF THE LIST:

Rawle Alkins – 2016
Rawle has narrowed down his choices to 10 (9 of which are power five schools); NC State, Texas, UNC, Indiana, Kansas, Kentucky, UNLV, Louisville, St. John's and local University of Maryland.
Nick Sherod – 2016
Nick has committed to University of Richmond (U of Henrico). Received offers from JMU, Virginia Tech, odu, UVA, Ohio State and Mason.
Ryan Kriener – 2016
No surprise here, the Iowa native picked Iowa. Wichita State, JMU, GW and Minnesota were also in the mix.
Romello White – 2016

Just clearing the air here. He originally committed to Tennessee over Mason and Georgia but, reopened up after the coaching change there. Missouri and LSU are on his interest list with scholarship offers.
INTEREST ONLY – NO OFFER:
This is an interesting category for Mason recruiting because of our hiccups the last four years but, it is still nice to see players interested in playing at Mason.
Curtis Jones – 2016 – Highland Springs, VA
Curtis has Mason down as a school he'd like to play at but, hasn't received an offer from yet. Longwood, Georgetown, VCU, Tech, UVA, Maryland and many others have already offered. Jones is ranked 65th in ESPN's Top 100 2016 recruits. Unlikely that he would commit to George Mason even if offered but, still it's nice.
NEW RECRUITS (No Particular Order):
Grant Golden – Small Forward – 2016 – Winchester, VA
Height 6-7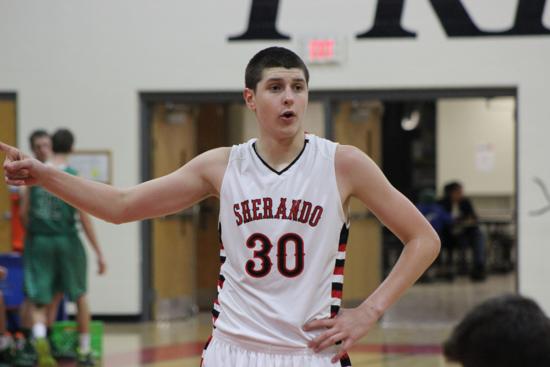 Like we've said before, we love that Dave Paulsen is recruiting locally. Grant, who is one color away from committing to the Green and Gold, has received offers from other Virginia schools like Radford, JMU, William and Mary and other local teams like George Washington and Loyola (MD). His brother, Bryce Golden, has received offers from JMU and George Washington. If Grant picks Mason, it'll create a cool sibling rivalry thing considering we play JMU at EagleBank Arena next season and GW is in the A-10.
From reading his tweets, Grant has a cool sense of humor and is also a Future fan, like DeAndre Abram (#1 – 2015).
Follow him @grantgolden2
Ian Boyd – 2016 – Shooting Guard – Apex, NC
Height 6-2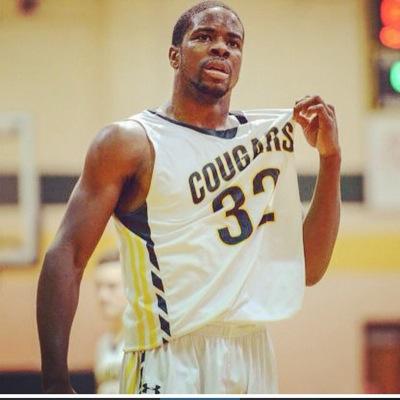 Ranked #17 in North Carolina by ESPN for the Class of 2016, Ian looks like a good pick for George Mason. As of now, only other mid-majors have offered. George Mason looks like his best choice as of now but, like we've seen before, recruits can blow up quick especially after recognizable mid-majors start to offer. Being in a North Carolina with power fives in your backyard, it won't be a surprise if Ian blows up between now and next year. Ian Boyd also plays Football at Apex High School. He is also a savage on Twitter: @IanBoyd5.
Caesar DeJesus – 2016 – Shooting Guard – Teaneck, NJ
Height 6-2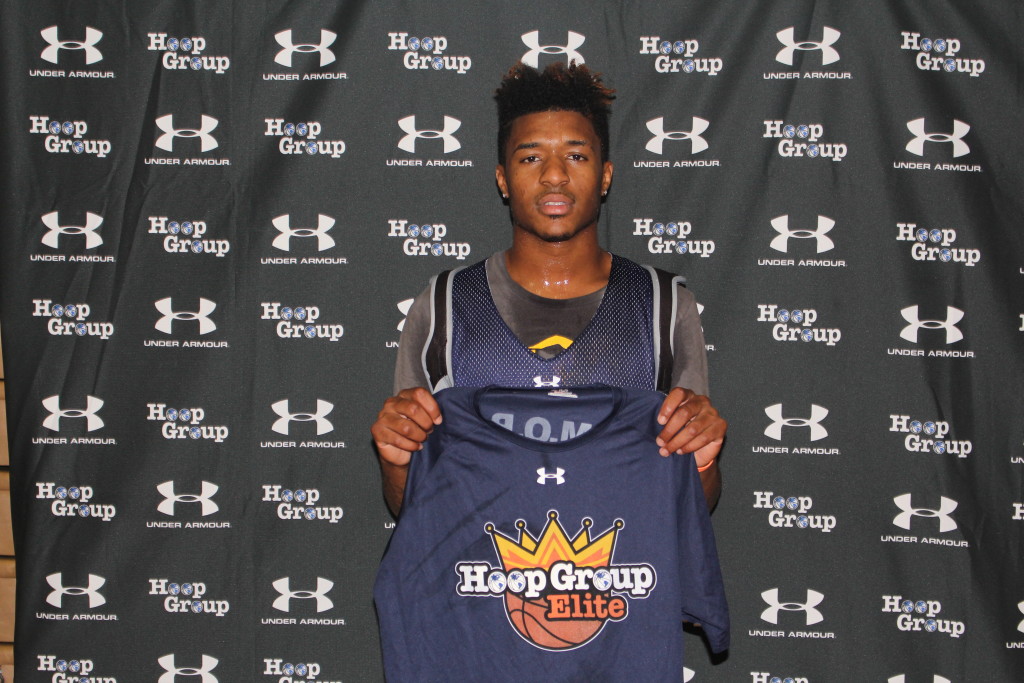 Video: Caesar is no longer at Teaneck but, this is the most recent highlight video we could find
Originally from New Jersey, Caesar is now playing in Maryland for Mt. Zion Prep. Like Ian, he has only received offers from mid-major schools. Playing in Maryland makes him a target for other local schools like Maryland, Towson and George Washington. Buffalo, Winthrop and Southern Mississippi have offered but, Southern Miss looks like a rocky place to commit to in light of the recent NCAA investigation there. Caesar has deactivated his Twitter account.
Nathan Knight – 2016 – Power Forward – Syracuse, NY
Height 6-8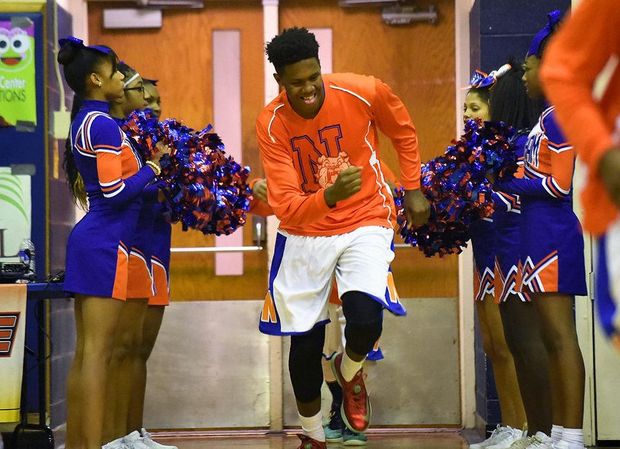 Current attending a boarding school for a post-grad year in New Hampshire, Kimball Union Academy, Knight has received offers from JMU, Radford, Northreastern, Temple and others. He played for sometime in Syracuse for Nottingham High School, were his most recent highlight video is from. Nathan also plays for AAU team, DC Blue Devils (NH). Nathan Knight doesn't have a Twitter.
Jaylen Fornes – 2016 – Shooting Guard – Grantsboro, NC
Height 6-2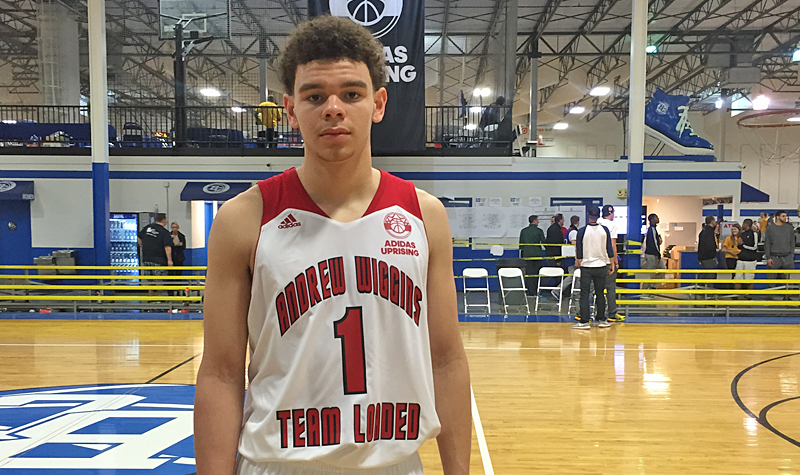 Attending Word of God Christian Academy in Raleigh, NC, same high school John Wall went to, Jaylen has picked up offers from Kansas State, UNCW, Charlotte, Buffalo, UTEP and our old CAA friends Hofstra. Jaylen is also interested in ECU, where he took an unofficial visit last September but has yet to receive an offer from the Pirates.
Follow Jaylen Fornes on Twitter: @JayFornes_
Quentin Jackson – 2016 – Point Guard – Raleigh, NC
Height 6-2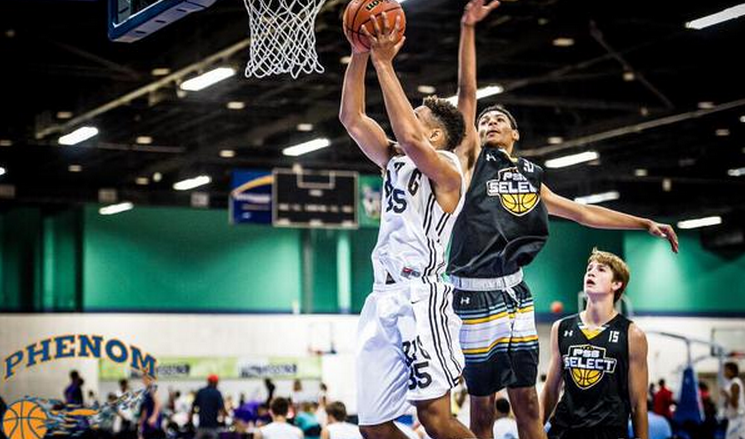 Although Quentin is a North Carolina native, he is attending school in Virginia, Carlisle School just a miles from the VA-NC border. George Mason is a little late to the party with offers from power five schools like Tennessee, Rutgers, Mississippi State and Ole Miss who we will see this year at the Charleston Classic. Harvard has also offered.
Quentin Jackson's twitter is @QAJ5_
Marinus Mouboe – 2016 – Power Forward/Center – Denmark
Height 6-11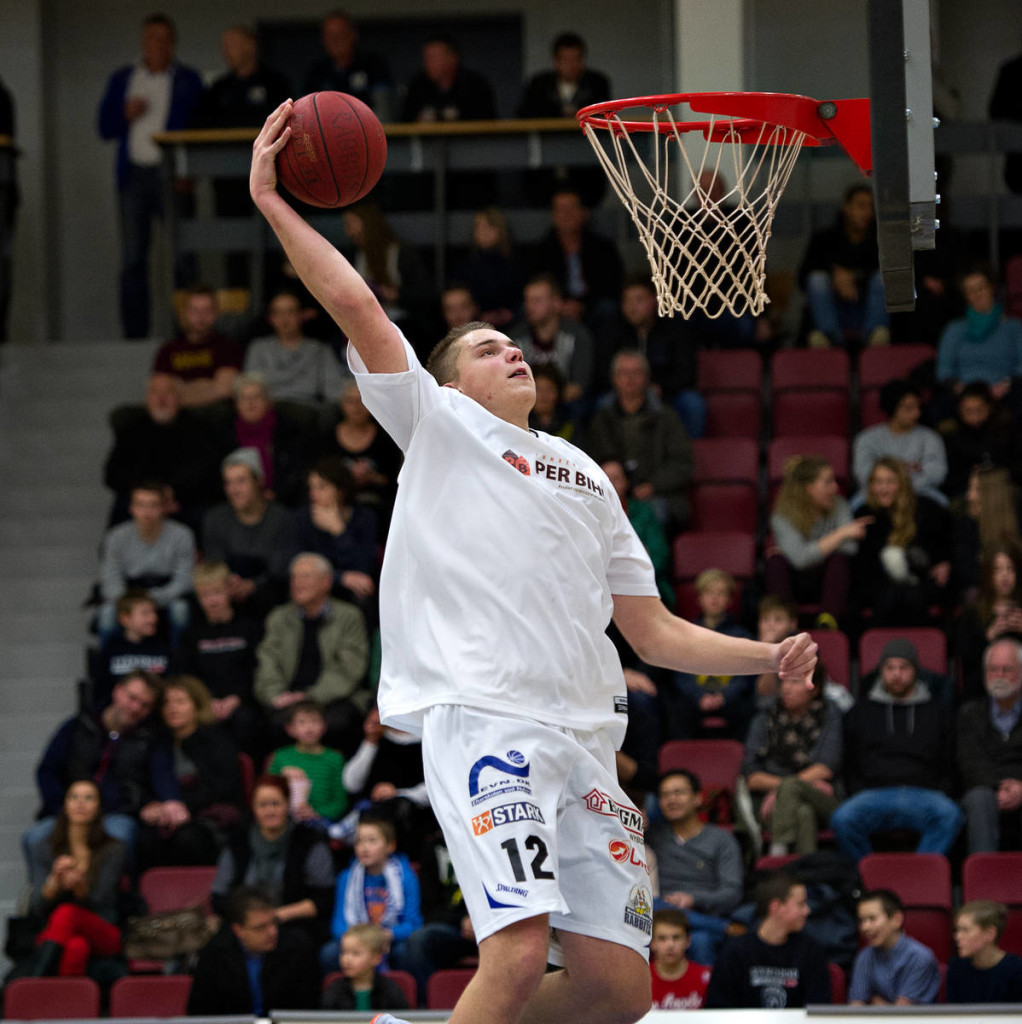 Highlight video
Marinus plays for the Svendborg Rabbits, a professional Danish Basketball team, where Tennessee State basketball alum Chaed Wellian currently plays. He has been recruited initially by Temple then followed by George Mason and most recently Towson. If he picks Mason, Marinus would be the second European to play for the Patriots in the past 5 years — Marko Gujanicic being the other.
Marinus has a twitter but, isn't active on it.
Maishe Dailey – 2016 – Small Forward – Cleveland, OH
Height: 6-5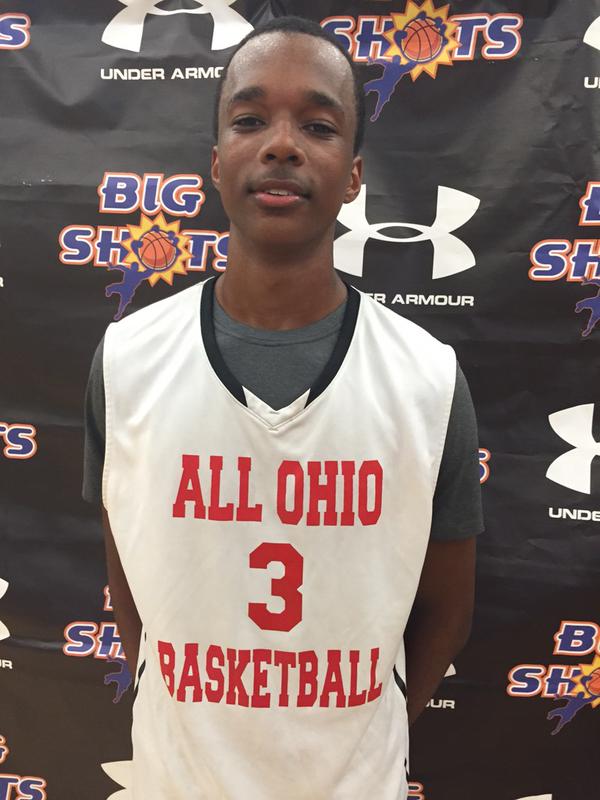 Maishe attends Beachwood High School in the suburbs of Cleveland. Northwood University (DII) was the first to offer Maishe but, got his first division I offer from High Point and has received 11 more after that including George Mason, UNI and Buffalo. Dailey plays for All Ohio Basketball, part of Nike Elite Youth Basketball.
Follow Maisley on Twitter @_mdailey15