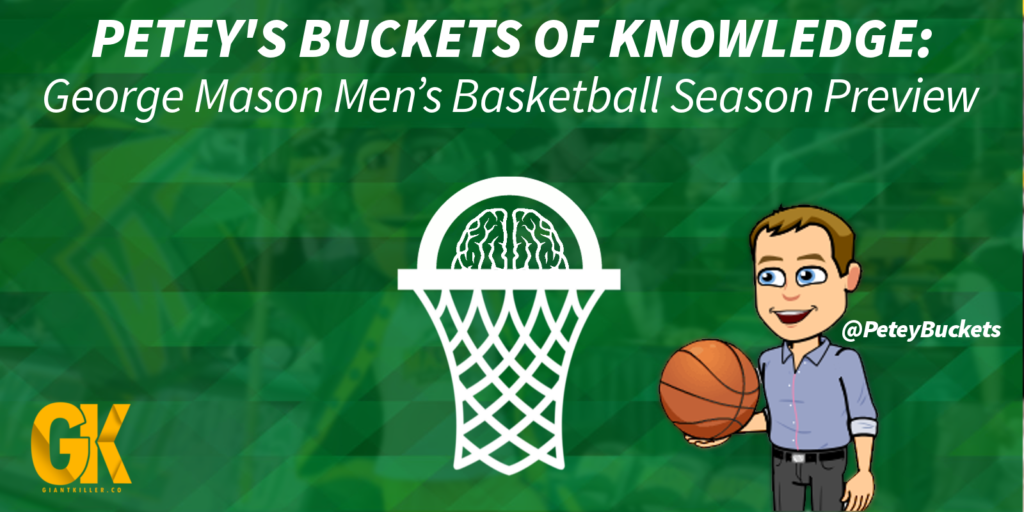 Before we get to a season preview of this year's George Mason men's basketball team, let's do a quick postmortem on the 2016-2017 Patriots. As you're well aware, they exceeded expectations, turning a lack of height and a lack of experience into a 20-win season and a .500 record in the A10.
Mason started 1-3 and finished 2-6, going 17-5 in the middle over a nearly three month span from November 22 to February 14. The two wins in the final eight games were a one-point victory against bottom-feeding Duquesne and an overtime win in the A10 tournament against a lower-ranked Fordham. It's easy to spin a tale of a team that started slow, found a groove, then crawled to the finish line after riding a seven-man rotation as far as it could go.
With an offensive rating of 105.2, Mason was 153rd in the NCAA in scoring efficiency. The leading scorers were Marquise Moore (16.9 ppg), Otis Livingston (14.3), Jalen Jenkins (12.0), and Jaire Grayer (11.4). No one else chipped in more than six per game.
George Mason was 322nd in the NCAA in assist rate, helping on only 45.3% of made baskets (actually an improvement over the season before when Mason was 342nd). This was the product of several factors. Two of the team's three leading scorers did their best work in isolation; Marquise was one of the best in the nation at getting to the rim, and Coach Dave Paulsen said several times that the offense was designed to open up driving lanes for the guards. Jenkins, crafty senior and the center by default, had a polished traditional post-up game that often required him to work his defender for a few seconds after receiving an entry pass.
These scoring styles don't lend themselves to assists, and neither did the teams' three-point shooting or transition offense. Mason was 335th in the country in percentage of three-pointers taken (27.6%) and at 33.6% shooting, even the ones they did take weren't likely to go in. Mason was near the bottom of the country in threes hit amidst a college basketball landscape that's put more emphasis than ever on the long ball. Taking only 18.6% of shots in transition, Mason was also in the bottom half of the NCAA in total pace.
Bench contributions were an issue. By the end of the A10 schedule, most of the bench scoring came from Ian Boyd and Karmari Newman, and the team had 19 total points off the bench in their two A10 conference tournament games. On nights when the core four weren't scoring, points could be hard to come by.
Mason ceded 101.8 points per 100 possessions for a defensive rating that was very close to the exact middle of the NCAA. The defense was anchored by Jalen Jenkins at the 5 and 6'4" Jaire Grayer at the 4. Mason was vulnerable against teams with multiple skilled offensive bigs. There aren't many at the college level, but it's not a coincidence that Mason lost to teams with large frontcourts and/or multiple scoring big men, including six losses to the combination of Rhode Island, George Washington and VCU.
Mason allowed opponents to shoot only 33% from three, 74th in the country. This is an important stat – year after year, the NCAA leaderboard in this category is littered with teams that make the tournament. As Paulsen has done his entire career, his defense was content to not chase turnovers, finishing sixth from the bottom in opponent turnover percentage at 12.7%.
Mason's core strength was defensive rebounding. Despite starting a small lineup they finished 12th in the country with a 55% total rebound percentage. 6'1" guard Marquise Moore had 10.9 rebounds per game and a total rebound percentage of 17.3%, which is probably some sort of height-adjusted record. Guards Jaire Grayer and Justin Kier also outrebounded their size, grabbing 5.4 and 4.5 boards per game respectively.
To summarize, Mason played a four-guard lineup that didn't shoot threes well, didn't run in transition, didn't force turnovers, but rebounded exceptionally well. That is very nearly the opposite of what a four-guard lineup is supposed to do. It's a credit to the coaching acumen of Paulsen and staff, as well as the individual brilliance of Marquise Moore, that they were able to win 20 games playing such an unconventional style.
However, they also had limited upside. They notched only two wins against teams that finished ahead of them in the A10 standings, both against Richmond, with whom they matched up well due to Richmond's similar guard-heavy rotation. It's not fair to say that Paulsen was handed lemons, but he definitely made lemonade out of a limited roster. This year we'll see what he can do with a roster that has less senior leadership but more positional flexibility.
Returning Players
Otis Livingston
Averaging 14.3 points, 3.1 assists, 3 rebounds, and 1 steal, Otis is the engine that makes this team go. He's got the most complete offensive game of any returning player. His shooting was streaky – he ended up at 33.6% from deep, though he was below 30% in conference play. That will improve. He got to the line four times per game and hit almost 92% of his free throws. He can score at all three levels and will likely be the focal point of an offense that only returns 38 points per game. He also consistently shows an impressive ability to get to the rim and finish in traffic despite his smaller stature. He'll have the added challenge of being guarded by the opponent's best defender.
Jaire Grayer
Jaire was given the toughest assignment last year, frequently getting matched up with the likes of Peyton Aldridge, Justin Tillman, and opposing 4s who were much bigger. He performed admirably under the circumstances. This year he'll be able to use that experience when Mason strategically deploys four-guard lineups, but he's likely to spend much more time guarding players his own size. Jaire led the team in blocks, averaging one per game, and as mentioned previously grabbed about 5.5 rebounds per game. You can pencil in Jaire for a lot of minutes at the 4 when Paulsen chooses to roll with a small lineup. He also shot 38.3% from deep for the season, hitting nearly 45% in conference. For a Mason team that struggles with the long ball, this will be important.
Justin Kier
Kier is the kind of player whose impact on the game isn't measured by box score contributions. He's a swiss army knife that coaches love: he can defend multiple positions, grab rebounds, and he does the little things really well, like denying post entry passes, making backdoor cuts, and throwing his teammates open on fast breaks. He can play point but was mostly an off-ball guard last season as Marquise and Otis took turns initiating the offense. Don't let his high turnover rate (23.2%) fool you – his handle can be a little loose but he's an excellent passer.
The team will need him to take some of the scoring load off Jaire and Otis. Kier got 27 minutes per game last year and scored only 5.8 points, because he never had to force anything and was content to let one of the other four starters create a shot. He shot 38.6% from three, but wasn't taking the same quick-fire contested threes as Otis and Jaire. He won't have that luxury this year. Mason's ceiling gets a lot higher if he can become a 10+ ppg player.
Ian Boyd
Boyd figures to take on a much bigger role with the departure of Karmari Newman. At 6'3", 215 lbs he's not shaped like your average shooting guard. His football pedigree shows up at times in his ability to play in the paint, grab tough rebounds and finish in traffic. He's a good defender but had a high foul rate his freshman season, averaging 4.9 fouls per 40 minutes. Some of that is due to the freshman learning curve, but most of that is due to spending too much time guarding opposing 4s, and as with Jaire, he'll do a lot less of that from now on. There's a ton of natural talent waiting to be unleashed, and he'll have every opportunity to step into an important role.
Daniel Relvao
As his knees got healthier his talent became more apparent. He uses his massive frame to alter shots and can surprise with his ability to run the floor. He doesn't have a polished post-up game but he doesn't need one for Mason to be successful this season, as putbacks and bunnies should get him between 4-8 points per game. His role on this team will be to play defense and grab rebounds, two things he's more than capable of doing. I'm excited to see him anchor lineups that are much bigger than anything Mason put on the floor last year.
Newcomers
AJ Wilson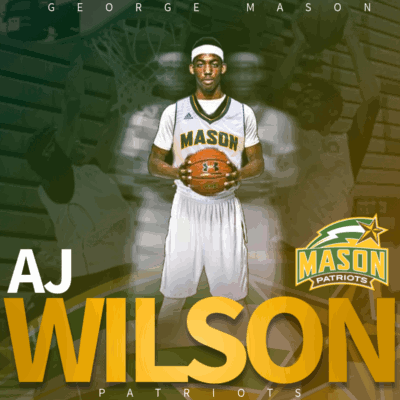 "Springs" showed off his absurd hops at Mason Madness, winning the dunk contest with this beauty. An athletic big that can shoot from deep is a toy that Paulsen's staff hasn't had in the toybox, so we're speculating about how exactly he'll be deployed. On defense my guess is he plays the 4 with Relvao or Greg Calixte at the 5, and he'll spend a lot of time at the 5 in smaller lineups that include four guards or Goanar Mar. On offense it seems likely that he'll be asked to play inside and outside with the hope that he develops into a stretch 4 that can pull bigger defenders away from the rim.
Goanar Mar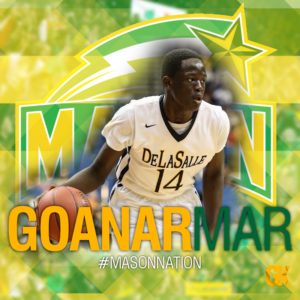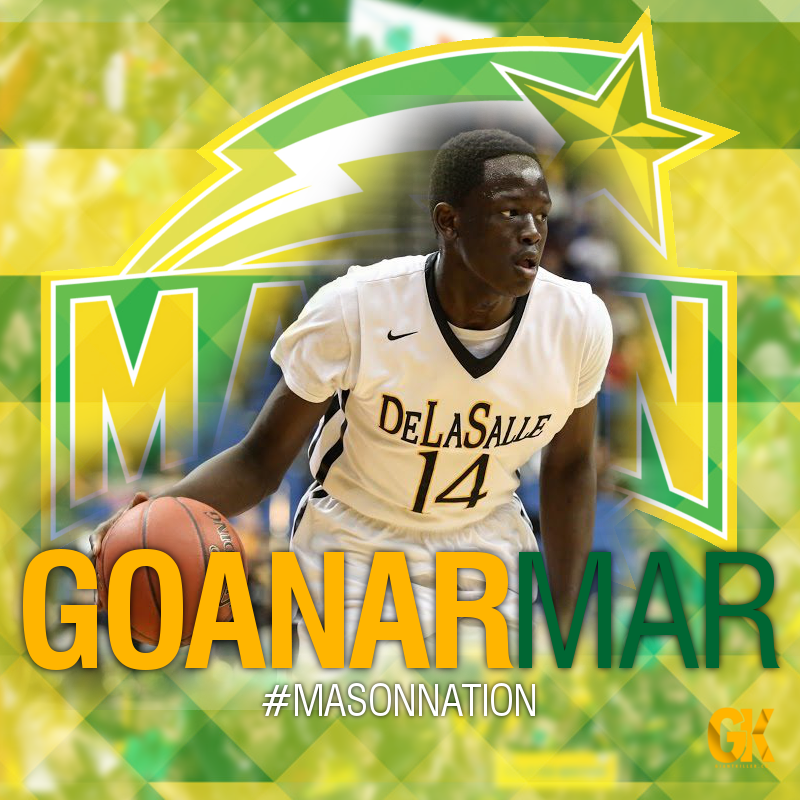 Mar won four state titles in high school, played in the Capital Classic, and had offers from schools like Xavier, Minnesota, and Iowa State. He's 6'7" but doesn't project to play in the post a lot – he's more of a guard/wing player, and at that size, his shooting and scoring ability make him a tantalizing prospect. The hope is that he'll be able to function as a guard in a big four-guard lineup. His long wingspan should be an asset on defense, allowing him harass on the perimeter and block shots from the weak side. Together with Wilson he gives Mason a dimension of size and skill that Paulsen's staff hasn't had yet.
Javon Greene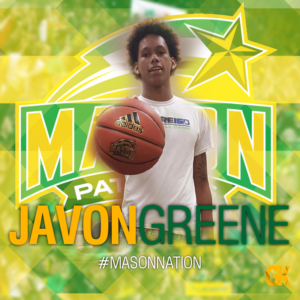 If you're still reading this you owe it to yourself to go watch Javon's 57-point game from last Thanksgiving. Javon is one of the best natural scorers Mason has recruited since Sherrod Wright, and that calling card will be critically important on a team that has a lot of question marks that need to turn into points. If Javon is ready to contribute right away there's a ton of opportunity for him to step up as a scoring guard, as Paulsen will continue to be guard-heavy and he's one of five true guards on the roster.
Greg Calixte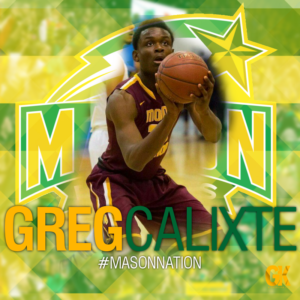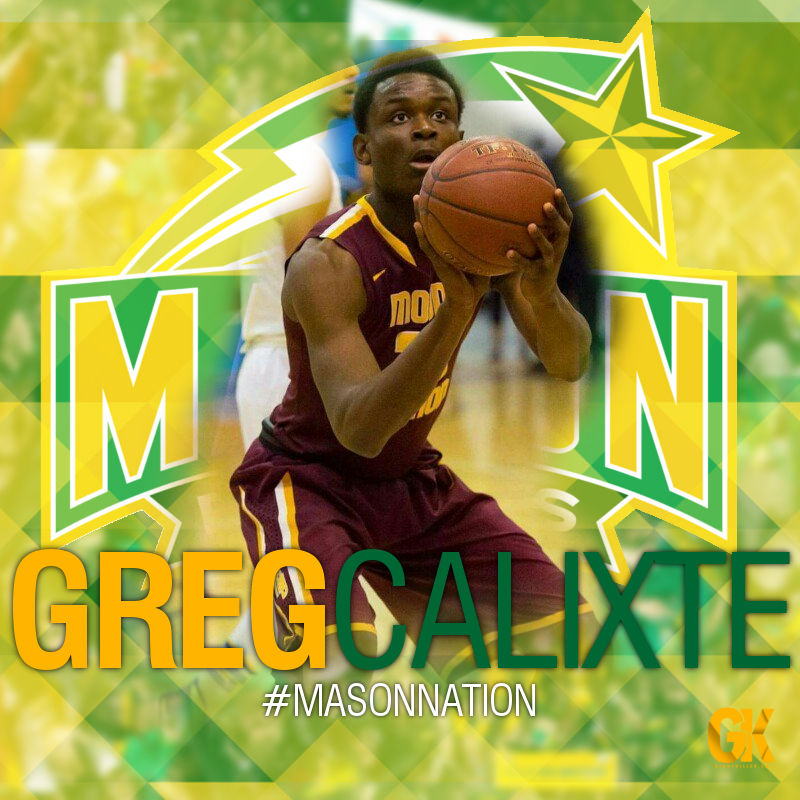 A late commit, Calixte is a big body that will help round out the frontcourt rotation and give the staff more flexibility to play big when necessary. It's not fair to expect him to score much, but similar to Relvao, this year's Mason team needs him for his defensive presence. At 6'9" 230lbs he's raw, but likely to get thrown right into the fire.
Predictions
Total guess: the starting lineup that opens the season is Otis, Jaire, Kier, Mar, and Wilson. That seems like it will be an effective combination of size, scoring, and explosiveness. This lineup has the added benefit of putting five guys shooters on the floor. The bench unit will be anchored by Boyd, Greene, and either Calixte or Relvao. I suspect that we'll fall into an eight-man rotation with Calixte and Relvao battling for minutes at the backup 5 spot, and who wins that battle on any particular day will be matchup dependent, similar to how Relvao and the recently transferred Troy Temara seemed to trade games last year.
Paulsen will have the ability to go really big by sacrificing some offense and moving AJ to the 4 so Relvao can play the 5. The nice thing about this lineup is that Mar can be on the floor at the same time, so Mason can potentially put out a lineup that goes 6'7", 6'7", 6'9" at the 3, 4, and 5 spots. We're likely to see Paulsen test out small lineups and big lineups to see what gels, but just having the ability to go big after being exclusively small for an entire season will be a welcome change of pace.
There will be a lot more shooting on the floor at just about all times, but if you're hoping that Mason is suddenly going to start bombing away from deep, there's something you should know about Paulsen's teams. Here's the percentage of threes they've taken each season going back to Bucknell and where that ranked in the NCAA:
2016: 27.6%, 335th
2015: 31.2%, 263rd
2014: 33.1%, 199th
2013: 30.9%, 222nd
2012: 24.2%, 328th
2011: 29.0%, 263rd
2010: 31.5%, 207th
2009: 34.7%, 107th
2008: 35.0%, 105th
A Paulsen led team hasn't cracked the top 198 in three-point rate since his first two seasons at Bucknell, when his teams combined to go 21-40. Now, Dave will adapt to his personnel – prior to last season he had never run a four-guard lineup, either – but it's significant that all his successful teams at Bucknell deemphasized the three. It's not out of the question that this year's team becomes three-happy, but it would be quite a departure from how his teams usually run on offense.
Some general predictions:
Mason finishes between 150th-200th in the NCAA in three-point rate. I would be very happy to be wrong about this one and see it go higher.
Shots taken in transition increase to over 20.5%. Paulsen teams are generally slower paced, but this team features seven players who are pretty good at running the floor, and Otis, Kier, and AJ are particularly well-suited for the transition game.
If the first two happen, assist rates will naturally jump. Otis hits the 5 assist per game threshold.
We see defensive arrangements with Jaire guarding the 4 and Mar guarding the 3. Mar's length should be a tremendous asset for shutting down the perimeter, and Jaire can hold his own against 4s that aren't big scorers. This makes sense against teams like St. Bonaventure, St. Joe's, La Salle, and other teams that don't project to get a lot of scoring out of the 4 spot.
Some player predictions:
Otis makes the A10 2nd team, averaging 15 points and 5 assists per game.
AJ Wilson leads the team in blocks and rebounds and is the third leading scorer behind Otis and Jaire.
Javon Greene is the leading scorer off the bench.
Goanar Mar hits the 10 points per game threshold as a starter who plays 25+ minutes per game.
Jaire Grayer is 2nd on the team in points, rebounds, steals, and blocks. He leads the team in threes made.
Relvao and Calixte both settle between 10-15 minutes per game.
Season outcome
Best case scenario: Mason's offense clicks early with Otis leading the charge. Mar and Wilson give the team inside/outside scoring as Boyd, Kier, and Relvao become more comfortable with their expanded roles. Jaire proves his hot shooting from conference play was no mistake. The freshman learning curve on defense is all but nonexistent for Mar, Wilson, Calixte, and Greene, giving Paulsen the flexibility to go big and small as the situation dictates. Otis rides 18 points and 6 assists per game to the A10 first team; two of Greene, Mar, and Wilson end up on the A10 all-freshman team. Mason rides the influx of talent to a surprise top-five finish in conference; someone else knocks off Rhode Island in the A10 tournament, paving the way for Mason to shock the A10 and earn an auto-bid to the dance.
Worst case scenario: Otis and Jaire don't get much help scoring. Without a third or fourth scoring threat emerging, Mason's offense frequently bogs down and looks putrid. The freshmen are freshmen; they show flashes of talent, but are frequently out of position on defense, passive with the ball, and unable to positively impact the game. Surprise out of conference losses to inferior opponents set the table for a below .500 A10 campaign, as Mason never does get clicking and ends the season a game or two below .500 overall.
Most likely scenario:
Mason uses a light out-of-conference schedule to tinker with the rotation, winning 10 games with multiple starting lineups before A10 play starts. The sheer volume of minutes occupied by first-year players leads to some head-scratching losses. Mason pulls off a couple big upsets in conference, but also a couple bad losses, ultimately settling at .500 in the A10. Similar to last season, they win the first A10 tournament game before being outclassed by a physically superior team in round 2, where the season comes to an end. Mason fans are geeked to run it back with the same squad the following season.
If you made it this far, thank you, but you're sick. Get help. Go Mason!