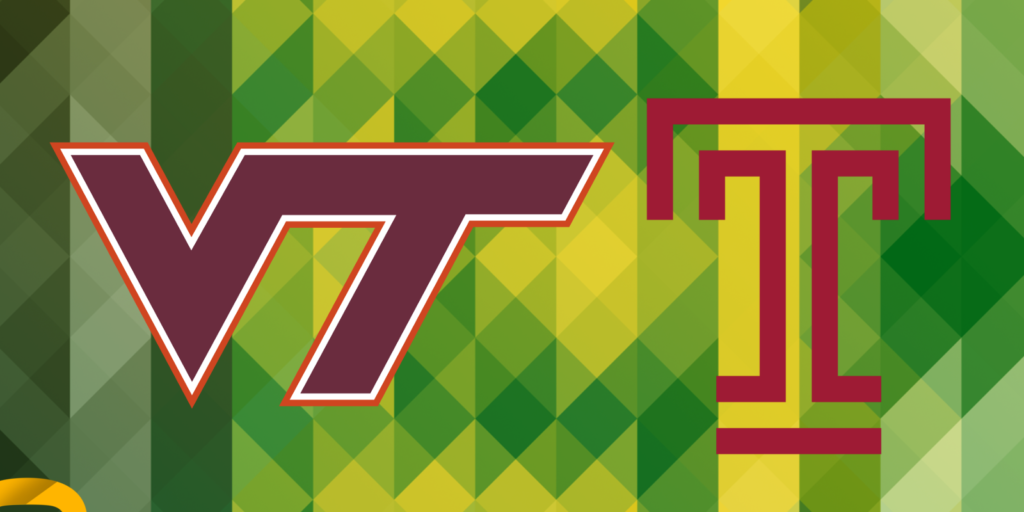 George Mason will have two pre-season scrimmages, or 'secret scrimmages', this year. These scrimmages are closed off to the public and media outlets. They're used to get players warmed up for the upcoming season and for coaches to see how their new guys operate when playing a team who isn't theirs and make appropriate adjustments before the season actually begins.
This year George Mason will play the Hokies of Virginia Tech in Blacksburg, VA on 10/29/17 and host the Temple Owls in Fairfax on 11/04/17.
The Hokies had a good season last year and came close to beating then #8 Louisville on the road. This will be a good test for the Patriots leading up to the start of the season, giving the young team an introduction to the size and talent that is pretty much standard in the ACC. The Hokies will get some A-10 play in before facing Saint Louis in a battle for the weirdest mascot in Division I.
This will be the second year in a row that the Patriots scrimmage with Temple. With three A-10 opponents during non-conference play, this scrimmage will be great for Temple's new guys to get some A-10 play in before playing La Salle, GW and St Joes this season. George Mason will get a chance to play a team with more size with Temple's roster listing four guys at 6'10" or taller.
A-10 Secret Scrimmages — pic.twitter.com/lG9y6Chtgf

— Jeff Goodman (@GoodmanESPN) October 20, 2017