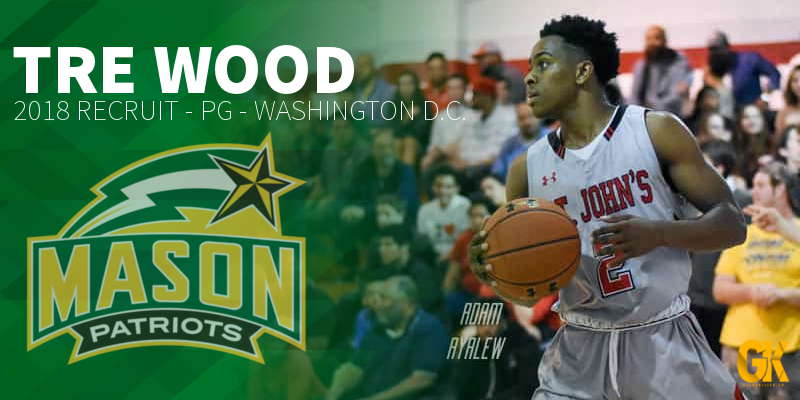 Tre Wood will officially visit George Mason University September 15th-17th, 2017.
Tre Wood is a point guard from St. John's College High School, a WCAC member where George Mason alum and Final Four team member, Lamar Butler, is an assistant coach. George Mason is not the only A-10 official visit Tre will be on in September with UMass and VCU on his schedule.
When asked about why he has focused on the Atlantic 10 conference, Wood said, "I feel like its one of the toughest conferences. And I feel like I can rip it" Tre will be visiting UMass a week before coming to Fairfax, where Cliff Warren is also recruiting Tre along with Brendan Adams who recently visited Mason. Two weeks after his Mason visit, Tre will be heading down to Richmond to visit VCU.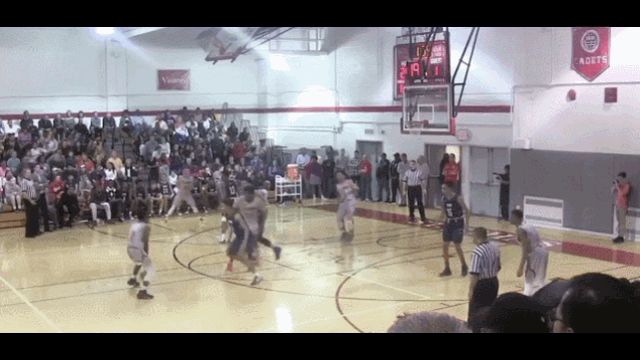 Tre Woods considers his speed, athleticism and his ability to effectively 'see the court' as his strongest assets as a point guard. Tre Wood would be a valuable addition to the Mason roster. Competing in a tough high school basketball conference, WCAC, and playing for Team Takeover has allowed Tre to develop great skill sets that will allow him to be successful at the next level in a conference like the Atlantic 10.
We asked Woods what he is looking for in a school when making a commitment decision, he is looking for the ability to, "play right away and make an immediate impact" He is also looking for a school that is diverse with the right environment for him. Regardless of where he goes, strong academics is a must.
Tre Wood Junior Year Highlights: