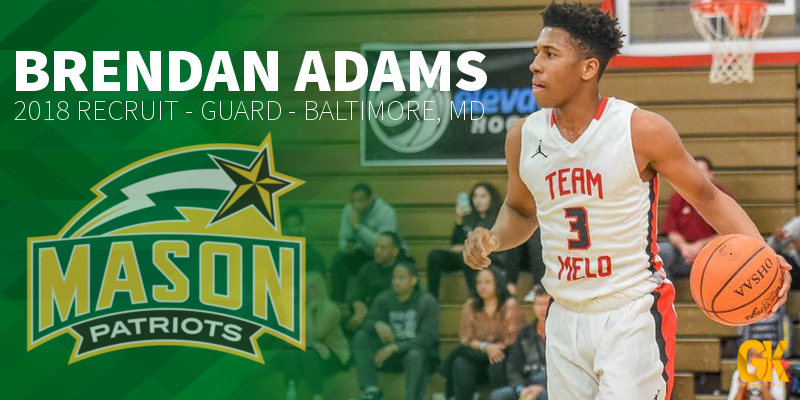 Brendan Adams, a local DMV talent from Baltimore, has cut down his list to just nine schools with George Mason being one of them.
Final 9 for 2018 PG Brendan Adams ( @BAuno0 ) #ChooseMason #Commit2Mason https://t.co/BBbcnIyTCY

— Mason Recruiting⭐️ (@GMURecruiting) August 2, 2017
Today (08/18/17), Brendan is on an unofficial visit for the second time in Fairfax. His first unofficial visit was June of last year. He also attended the Mason-GW game during his visit to Foggy Bottom. According to an interview with Elevate Hoops, Brendan has kept Mason under consideration because of the A-10 conference play, his connection with the coaching staff, and the fact that Mason has been actively recruiting him for a while now.
Mason isn't the only A-10 school he is considering. Rhode Island, St Joes and UMass, where former Maryland assistant Cliff Warren has transitioned his recruiting to his new gig in Amherst, have also made the final nine list.
Some power fives have made the cut as well including Georgia Tech, Georgia and Minnesota.