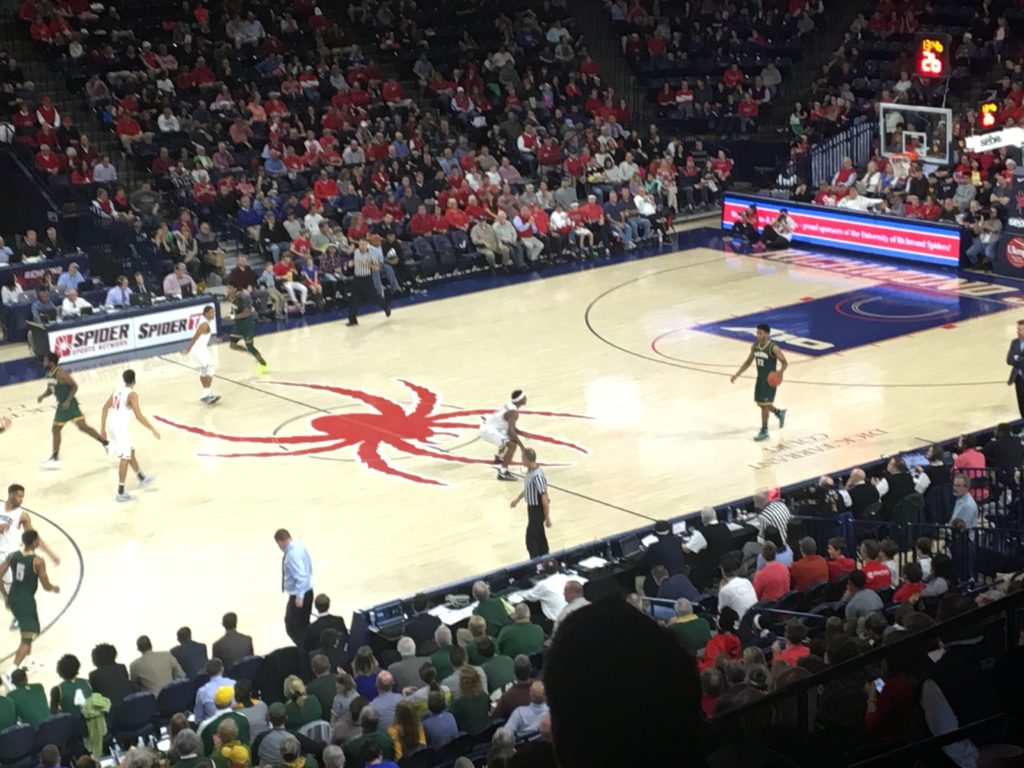 The Patriots get a conference win on the road against in-state opponent, the University of Richmond.
Marquise Moore led the Patriots with 25 points and reaching his 12th double-double with 13 rebounds. Red-shirt senior Jalen Jenkins played for 35 of the 40 making 16pts, 8 rebounds and stayed out of foul trouble with 2. Freshmen Karmari Newman (3pts, 1 Reb, 1 steal) and Ian Boyd (9pts, 3 Rebs) came in to the game draining them from beyond the arc giving Mason an early lead. During the first half, the Patriots were fearless against the Spiders' defense with Marquise Moore and Otis Livingston II (11pts, 4 Rebs) scoring in the paint with ease. Mason's lead got up to 23 points during the first half. Going into half time, the Patriots held Richmond to 34 to Mason's 49.
During the second half, adjustments for Richmond and missed opportunities for Mason made for a close game. Richmond went on a 10-2 run with five minutes to go, cutting down Mason's lead to seven. Steals and rebounds saved the Patriots from losing their lead. Throughout the whole game, Richmond only got within five, eventually ending in Mason winning 82-77. This is Mason's fifth win over Richmond in the six meetings since Mason's addition to the Atlantic 10. George Mason improves to 13-6 and 3-3 in conference play. Richmond gets their second conference loss and is now 11-8 (5-2).
Next up for the Patriots; the Colonials from Foggy Bottom, George Washington, on Wednesday night 1/25 at EagleBank Arena.