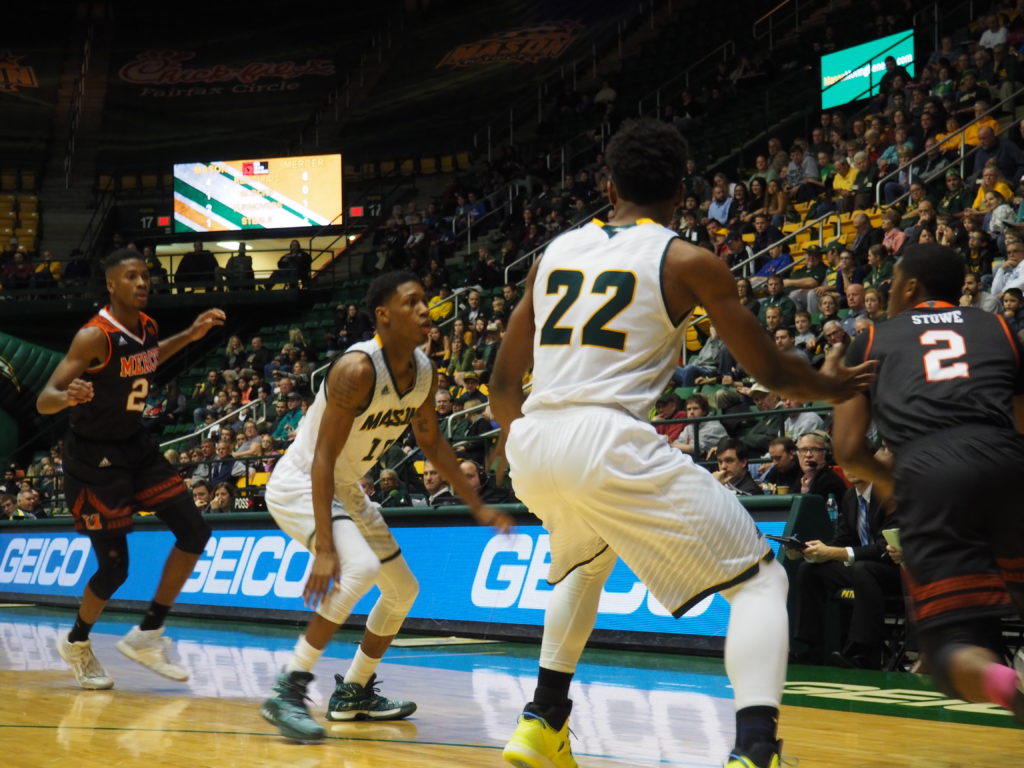 Photo by Chris Jones / By George
Old recruiting targets come back to haunt Penn State.
Jalen Jenkins (15pts, 6/8 FGM-FGA) and Otis Livingston II (18pts, 6-6 FTs), who were looked at by Chambers and Penn State, came into State College, PA to help the Patriots get their first ever win against the Nittany Lions.
Marquise Moore led the Patriots with another double-double; 25 points and 13 rebounds. Together with Justin Kier, the two accounted for more than half the rebounds at 24 of 44.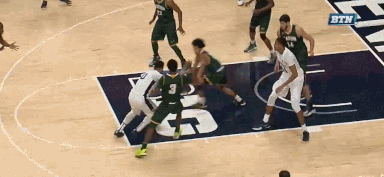 GIF: Marquise Moore vs Penn State (Big Ten Network)
The first half was relatively close with Penn State leading by one at halftime, 38-37. Locker room adjustments were the key to the explosive second half Mason had. 48 of the 85 points scored came from second half play — outscoring Penn State 48-28 ultimately giving Mason a 19 point dub over their power five opponent.
ICYMI: This Week's #JumpBall: A Weekly Look at the Atlantic 10
Points in the paint, wanting the ball more and being frugal with free throws were key to securing this win. 22 of the 48 points during the second half were in the paint, 34 of the 44 rebounds were defensive and the Patriots were making 80% of their free throws. Playing smart and aggressive basketball created a second half "to forget", as put by one of the BTN commentators, for the Nittany Lions.
George Mason has one more road game in the Commonwealth of Pennsylvania against UPenn before returning home to Fairfax to face Longwood. These are two games that can be won given Mason's recent performance, but should not be taken lightly as easy wins can easily become damaging losses.