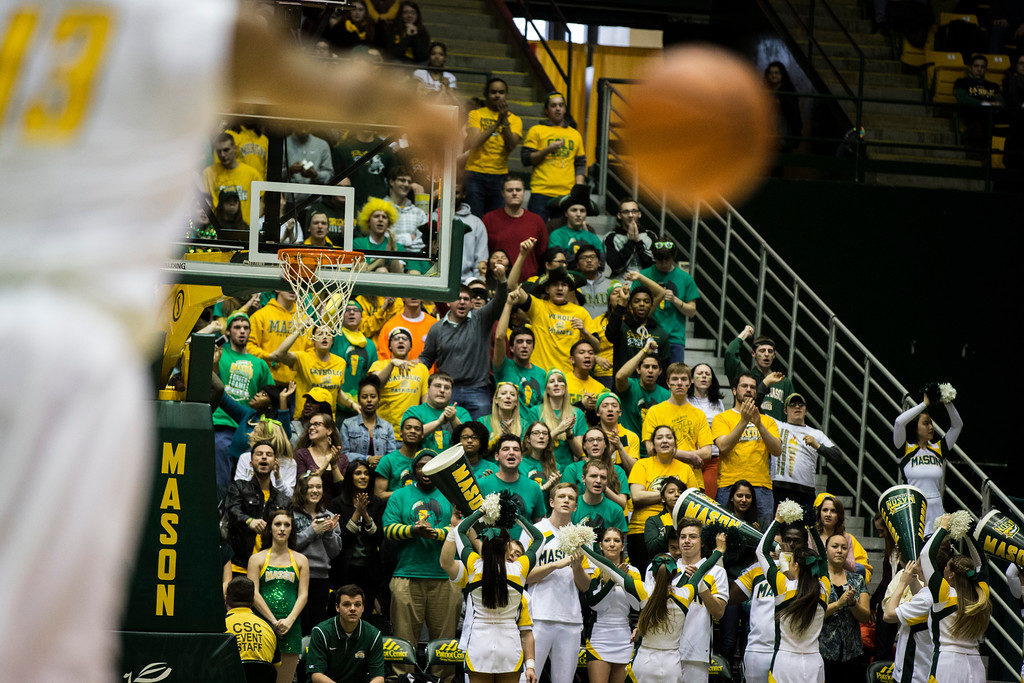 Rob Gray and the Houston Cougars (2-0) headed to The Gulf Coast Showcase meaning business on Monday night. Using 13 three pointers and a 54 percent field goal percentage, the Cougars dominated George Mason (1-3) in Germain Arena 93-56.
The team's offense was too complex for the Patriots to overcome. There was a lot of ball movement and player screens that would leave Cougars wide open. Moving the ball inside and out, often leaving the Patriots looking confused and not knowing the positioning of the ball.
Basically how George Mason wants their offense to look.
RELATED: #JUMPBALL RHODE ISLAND PROVES THEIR RANK
Behind Gray's 23 points, Houston never looked back. Junior, Wes VanBeck provided a hug spark off of the bench going 4-5 from behind the arc along with four assists. Had he not gotten into foul trouble, the deficit could have been worse a lot earlier in the game.
To get how effective Houston's offense was, Galen Robinson, despite not even attempting a single shot in the game, had 10 assists on the night. As a team Mason only have seven.
For Mason it was over just after the team started going.
The Patriots jumped out to the early 6-3 lead and appeared to be a faster, more organized group than their opponents. Take Jalen Jenkins out and it all went away.
Jenkins got into foul trouble early and never was able to effectively get back in the game. On the night he only ended up playing for eight minutes resulting in two points, two rebounds, and four fouls.
Houston went on a 10-2 run when Jenkins first went to the bench and repeated the process throughout the night.
From three point range, Mason could not keep up against the Cougars. For the fourth straight game the Patriots struggled from long distance. Compensating their trend, Mason only attempted 12 three point shots on the night, making three (25 percent- their best mark on the season). Houston made 13 three point shots.
Marquise Moore was the leading scorer for Mason. He had 15 points, five rebounds (team high), and two assists (tying the team high).
The Patriots will have to rebound early with the second game of the tournament tomorrow against Kent State (3-1). The Flashes lost to South Dakota earlier in the day 80-77. If the Patriots were to win out, they could finish the Gulf Coast Showcase in fifth place.
Houston meanwhile will head on to play South Dakota in the winners' bracket.