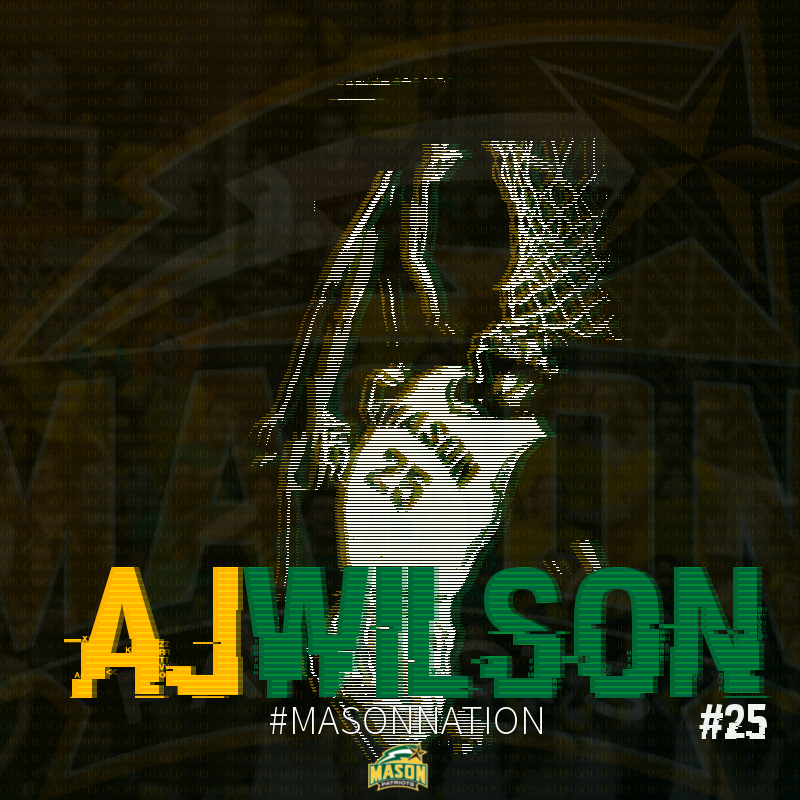 Local 2016 SF, AJ Wilson, is now a George Mason Patriot!
Wilson narrowed his decision from a list of offers from VCU, Penn State, Richmond and others to just New Mexico State and George Mason. His decision was made a few weeks ago, but was publicly announced today.
Thank you God for this opportunity! I will be a George Mason Patriot!!! #GoPatriots ?⚠️ pic.twitter.com/skStCXR4Na

— AJ Wilson (@Justdewit12) August 9, 2016
AJ will bring in much needed strength, height and basketball IQ to the Patriots. His size makes him a great defender; forcing turnovers, disrupting opposing team's plays and getting rebounds in the paint. On the offensive side of the ball, AJ can not only rack up points in the paint, but be a problem for opponents on the perimeter. Combined with the talent already in Fairfax, it will be a great 2016-2017 season.
As fans, we are excited AJ picked Mason, an excitement AJ also shares. Wilson will join Boyd, Temara, Newman and Kier this season as the George Mason Class of 2020.
UPDATE: AJ will redshirt this year.
Welcome to Mason Nation, AJ!
Highlights: