Bruno is a Croatian high school senior living in Lewisville, NC — a twenty minute drive from Wake Forest University. Attending a school known for it's basketball, 6-11 215 lb Bruno has attracted attention from various division-one schools dubbed the "most slept on big in NC" by The Hoops Column.
Bruno Solomun received his offer from Mason late January bringing his list of offers to five with Delaware, Saint Joseph's, Delaware State and UNC Charlotte. According to Bruno, he has also received interest from Richmond, St. Bonaventure, Loyola (Chicago) and UNCG.
His official visit took place recently on February 24th, 2016. It was game day in Fairfax; a rainy evening, but a memorable one for not only Mason fans, but for Bruno as well.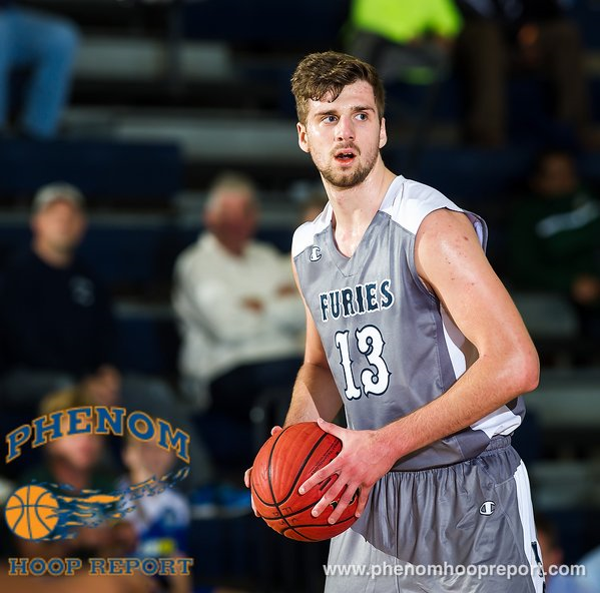 We were able to talk to Bruno about his visit to Mason a few days ago. We asked him about what he is looking for in a program when making a decision, "I'm just looking for a place where I will become a better player and a better person and also enjoy college." His favorite part of campus was (obviously) EagleBank Arena, "I can't wait to play in gyms like that."
Follow @solomun13
Solomun was in attendance during the VCU-Mason basketball game. We asked him what his favorite moment of the game was. He enjoyed the game and the energy in the arena, but really liked the post-game "when all the players thanked the fans" and how the players enjoyed "beating a team like that"
Highlights:
Solomun has played on SEBL (AAU) along with Quentin Jackson Jr. (UNC-Charlotte) who also received an offer from Mason. Bruno's father, Boris, is a co-founder of Basketball Transfer International, an agency that helps professional players in Europe transfer to different clubs. Bruno is a big Wiz Khalifa fan, who couldn't decide on a favorite album because "all of his albums are good so I can't decide which one is the best"