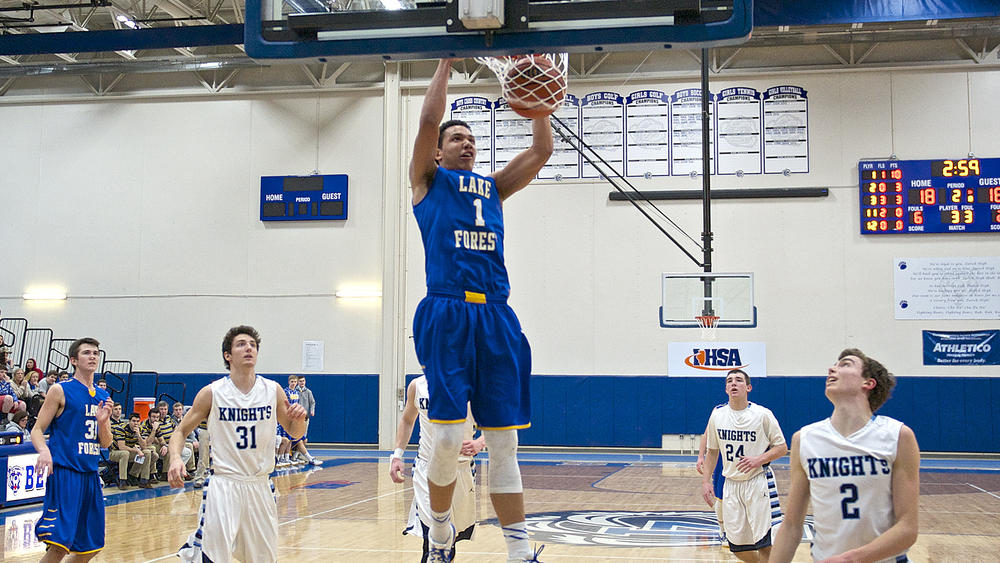 The Lake Forest, IL (a Chicago suburb) native, Lorenzo, adds George Mason to his list of offers which include Saint Louis, Duquesne, and others. Although Edwards has only received offers from other mid-major programs, he has interest from power five schools like Boston College and Wisconsin.
The 6-7 200lb Power Forward has taken an unofficial visit at Wisconsin, attended a DePaul-Villanova game and is planning to take a visit to Valpo and Elon who are also interested.
Interview with CSN-Chicago:

When NY2LA Sports asked Lorenzo about what he is looking for when making a college decision, he responded ""I'm looking for good coaching, I want to go somewhere I can get better and the coaching can take me to the next level. Then I want to fit in with the players."
As of now, he is looking to take official visits at SLU and Furman. His hasn't narrowed his list down as of yet, but is waiting until the end of his basketball season to make his decision.
His father, Kevin Edwards, played for DePaul and in the NBA for 11 years. Lorenzo also played with now Dartmouth Forward, Evan Boudreaux. He is also a fan of Chicago Drill music (ayee!).