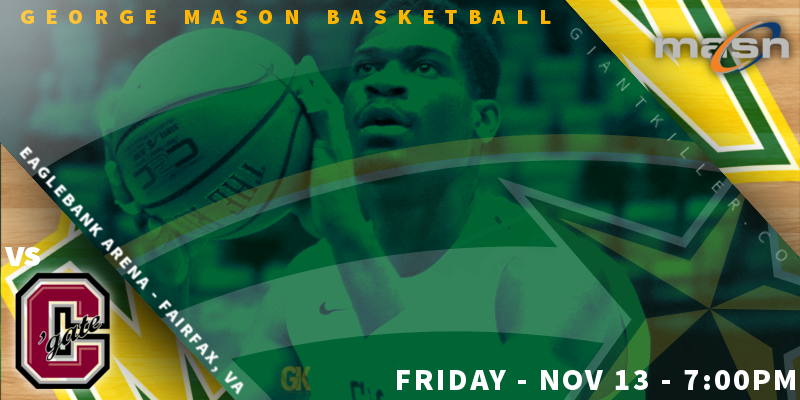 When: Friday, 11/13/2015, 7:00pm

Where: EagleBank Arena (Fairfax, VA)

Dress Code: GOLD (Gold Rush)

Bars: The Rathskeller (Beer only), 11:00 am to 9:00 pm / Brion's Grille, 11:30 AM – 1:30 AM

TV: MASN

Online Streaming: A-10 Network (Premium Stream $)
George Mason will face the Colgate Raiders in their season opener at EagleBank Arena. It will be Dave Paulsen's first game (open to the public) as the Patriot's head coach. Patrick Holloway is out for the six games for skipping class so the starting five is still a mystery. According to a recent interview on The Sports Junkies, two freshmen will form part of the starting five. My guess, Otis Livingston may take the place of Holloway. As for the remaining freshman spot; Jaire, Kam or DeAndre will most likely play. Daniel Relvao appears to have a knee injury and may be redshirted this season. Danny Dixon may play more of a defensive role if he gets some minutes on Friday.
Player(s) to look out for:

#1, Austin Tilotson, Senior:
Starter and the only returning player to play every game last season. One of the top scorers for Colgate and leads in assists. He Transferred from Monmouth University where he played against Mason as a freshmen but, only played for one minute. Likes Hip Hop. Sucks at dancing like Drake.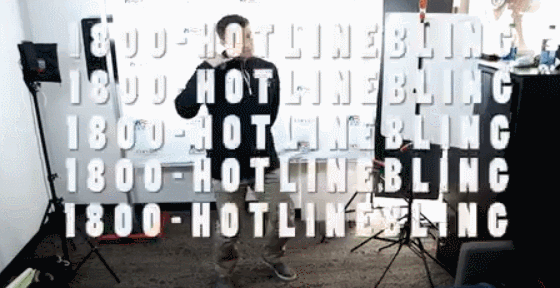 #10, Alex Ramon, Senior:
Senior and will most likely start. He isn't a consistent player; playing 31/33 games and only scoring 2.7 pts/game but, can be clutch on occasion. During the Patriot League Quarterfinal game against Navy, Alex scored 13 points and was 2 for 2 from the 3pt line. A possible wild card. He is originally from Spain and is majoring in Spanish. He is a fan of Don Omar and likes Mardi Gras masks.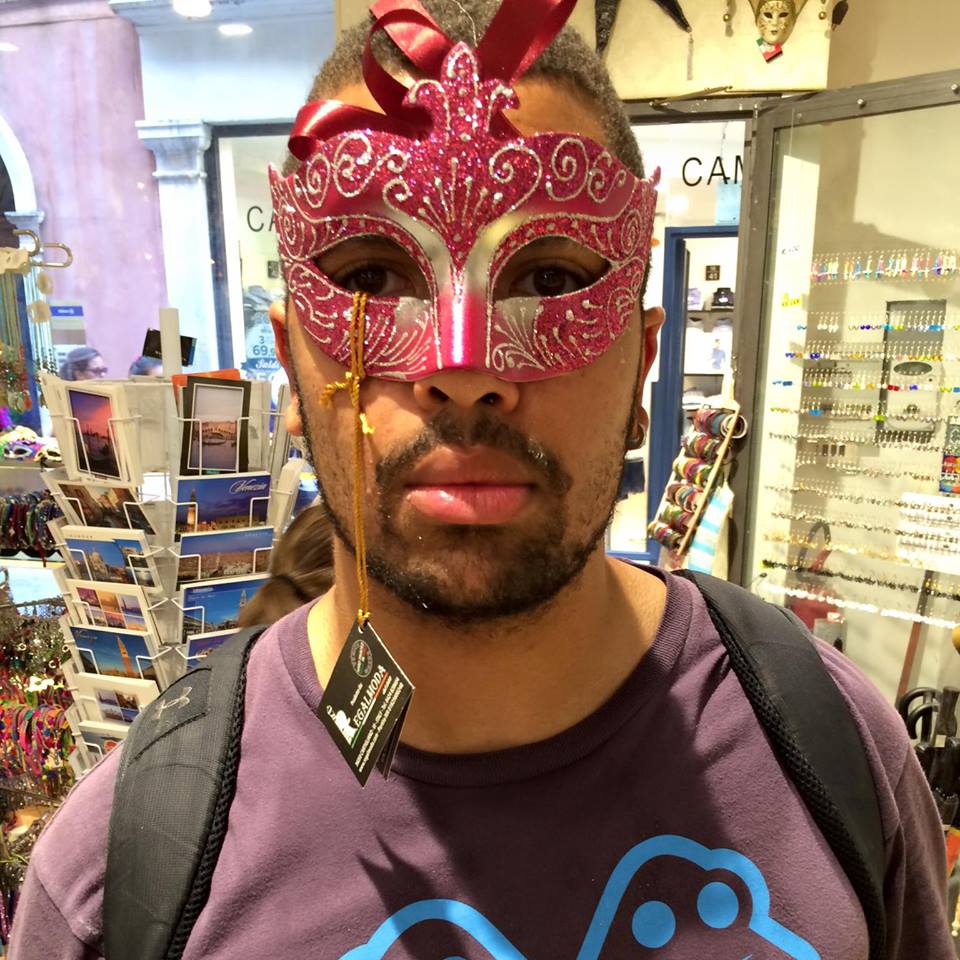 Possible Wild Cards:
Colgate has six freshmen on their team (5 of which are on scholarship). 6-9 215 pound center from Indiana, Dana Batt, and 6-8 220 pound Forward/Center, Malcolm Regisford are two of the bigger guys on the team. Dana comes from a winning program and Malcolm is a work in progress — they may or may not play Friday but, someone needs to take on Shevon so who knows. Most of their Sophomores and Juniors played very little last season so we can't accurately predict whether or not they'll have a huge impact or if Austin will have to carry the team on his back.
#BeatColgate Image