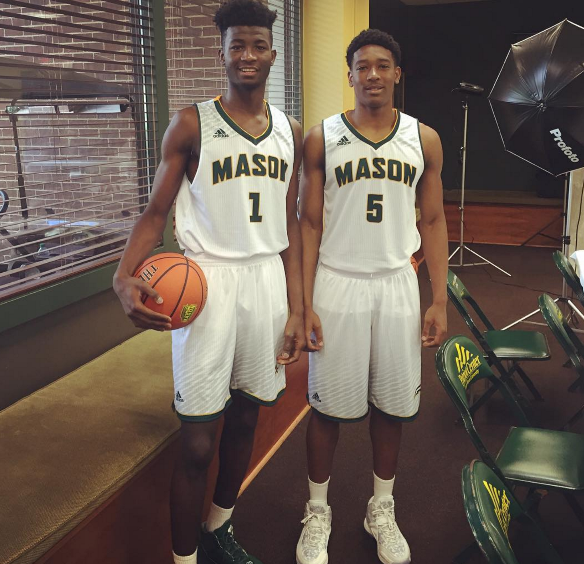 DeAndre Abram and Jaire Grayer wear their home adidas 2015-2016 uniforms during Mason Basketball picture day.
After a long wait, we finally know what the uniforms will look like. The uniforms this year are the Adidas Shockwave uniform line, also worn by Northern Illinois. The jersey features a green and gold collar, grey 'shockwaves' on a white, and the stylized Mason font on the chest. For years, George Mason has had 'George Mason' on the jerseys but, we are switching it up this year with just the official short name for the university, Mason. The shorts, like the jersey, also have the grey on white shockwaves but feature the George Mason stand-alone Starbolt logo.
Adidas Shockwave Uniform:

As for the away and other alternate jerseys, which adidas really goes all out on, no other information has been released. We have reached out to Mason Athletics and adidas for further comments and have not heard back.
MORE:
MASON WBB UNIFORMS