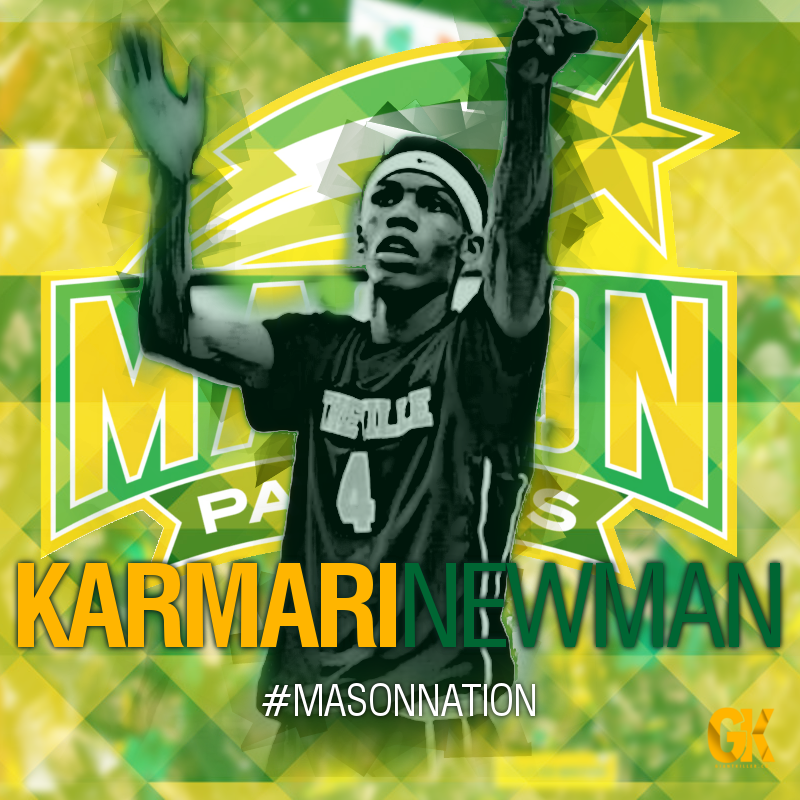 Karmari Newman becomes the 4th 2016 commit to Mason Nation. 'Mari is a shooting guard from Detroit, Michigan where he is currently attending East English Village Preparatory Academy. He visited Fairfax on October 15th, 2015 and narrowed down his list to just three; Buffalo, Cleveland State and of course, your George Mason Patriots. A-10 schools, Duquesne and the Bonnies, were also in the mix initially sending offers over the summer, prior to Karmari cutting his list down to three.
According to Insider Prep Sports, Karmari is a athletic and crafty shooting guard who is "quick to pull the trigger" but, he will need to bulk up a bit between now and his first game in Fairfax. He has great potential and will hopefully fit in well with the system Paulsen is setting up at Mason. What makes Karmari really appealing is that he is one resourceful guy, turning any turnover into points as seen in the highlight videos below (1:30 and 2:50 in 2nd video). Newman is the 3rd top prospect in MI's 2016 class, according to Prep Hoops Michigan.
Karmari is wearing #4 in the videos below.
Good example of Karmari's 3's and defensive rebounds:

Blessed to say that I've committed to George Mason University ?? #A10? pic.twitter.com/FZmdUef1SF

— ⚠️ (@Maarii__4) October 19, 2015