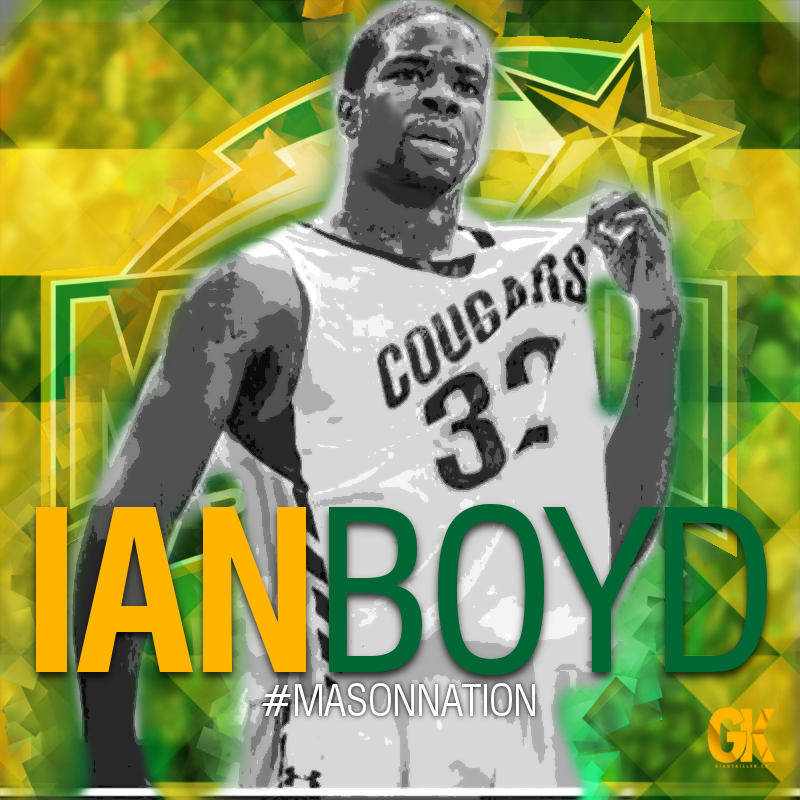 The Virginia Tech, ODU, Georgia Tech and ECU football recruit has committed to George Mason basketball.
Ian Boyd is a 6'3" shooting guard from North Carolina who is known for his athleticism — being both a football and basketball star at Apex High School. His decision to play basketball over FBS football, according to his most recent interview with NBC affiliate, WNCN Raleigh-Durham, was based on which university he liked the most.
"If I like the college, that's the sport I'm gonna play"
Just watching his mixtape from his Junior year, I can only imagine how much he'll improve between now and come move-in day next fall. Ian knows how to find a quick route through a defense, a trait he probably picked up from his days on the gridiron, at times breakin' ankles. He knows when to release and stays calm in double team situations (2:20 in mixtape video). Paulsen has been recruiting very opportunistic players; knowing where to be and taking advantage of any fundamental mishaps the opposing team may have. Boyd has good field sense too; knowing when situations aren't in his favor when trying to break for the hoop and handing the ball off (3:15 in mixtape video). His ball handling can be a bit off at times but, I am sure that it'll be something he refines his senior season at Apex and during practice once he's in Fairfax. At 6′ 3", Ian Boyd can execute alley-oop plays and dunk with ease as shown in the videos below — ya boy got hops.
Along with Troy Temara, Ian is the second class of 2016 commit and is a great addition to the Mason Nation. By looking at how he chose Mason over all the other offers, we can see that Ian is a young man with his priorities straight — fitting well into Paulsen's team pillars of Passion, Talk, Toughness and Focus (which will go up in the soon-to-be-renovated locker room).
Ian Boyd's Twitter: @IanBoyd5
WNCN Spotlight: Ian Boyd

Poster Dunk ala Ian Boyd:

Junior Year Mixtape:

I have committed to George Mason University to play basketball?

— Ian Boyd (@IanBoyd5) October 6, 2015