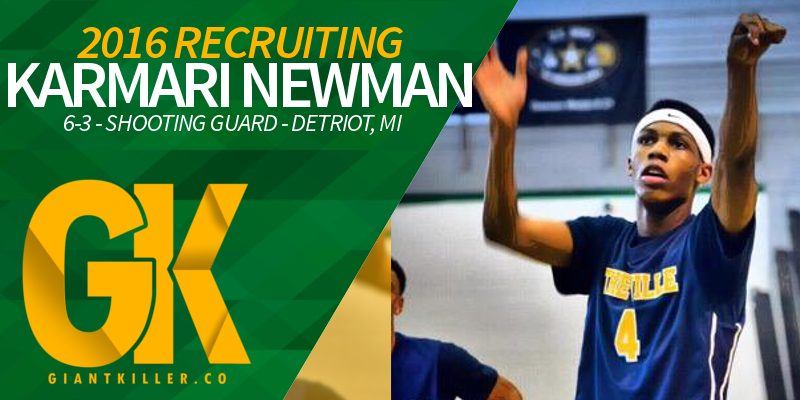 George Mason is searching far and near for guards. Paulsen's staff has hit up Detriot for their latest Class of 2016 recruit, Karmari Newman.
The 6′ 3" shooting guard from East English Village Prep can obviously shoot from the outside but, 'Mari knows how to make plays too. Newman is resourceful; isn't afraid to go for the defensive rebound and can take a bad situation like a possible turnover (regardless of team) and convert it to points (1:30 and 2:50 in 2nd video). Did we mention Karmari got hops?
UPDATE: Karmari Newman had an official visit 10/15/2015.
UPDATE: Newman cuts his list down to 3: Buffalo, Cleveland State and George Mason (Sauce)
Karmari is wearing #4 in the videos below.
Good example of Karmari's 3's and defensive rebounds:

Blessed To Receive Another Offer From George Mason University ? #Patriots?? pic.twitter.com/jflYsUGUgn

— ⚠️ (@Maarii__4) September 29, 2015