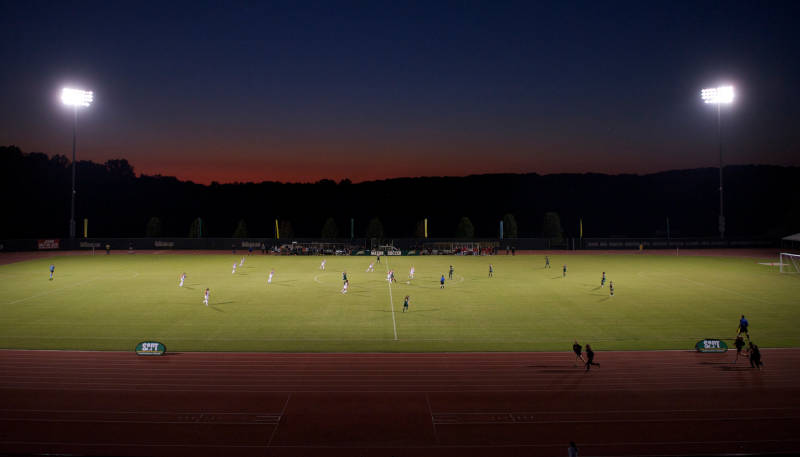 Although our men's team didn't get a post-season bid last season, this year looks promising.
Patriot men's soccer will see the return nationally ranked goalkeeper, Stefan Kraus, injured during the Fordham game last season. Although leading goal scorer Timi Mulgrew is now signed with the New England Revolution and on loan with their USL affiliate the Rochester Rhinos, Mason is counting on returning scorers like Henning Dirks, Jannik Eckenrode and others but also ten new freshmen joining the team this season.
George Mason received 7 votes in the NSCAA Preseason poll. A few of our opponents this year are within the top 25 including University of Virginia (#2 – Away game), UMBC (#12 – Away game) and Atlantic 10's Saint Louis at #22. Other schools including Old Dominion (#24) made the list and our friends down in Richmond, VCU, received votes as well with 2.
Get your Falls Sports Pass for just $35 to gain access to volleyball and both men's and women's soccer games.
Single Games:
Adults: $6.00
Youth (12 & under) and Seniors (62 & over): $4.00
Mason Faculty/Staff: $4.00 w/ ID
Mason Students: FREE w/ ID