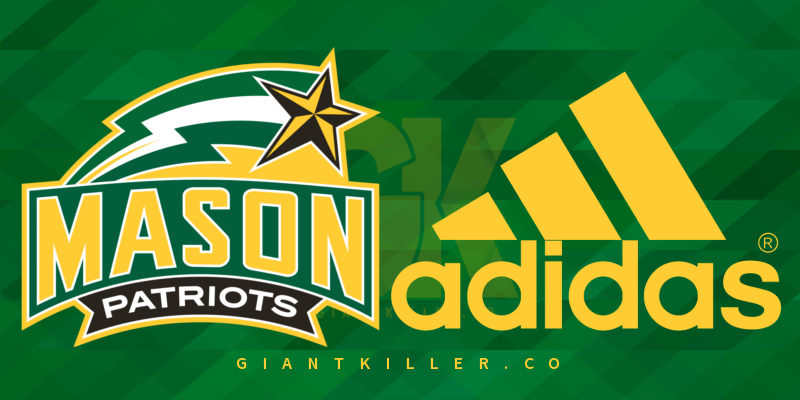 George Mason recently signed a school-wide deal with Adidas, making it the first of it's kind in Mason's history.
Since the deal has been signed after Adidas prepared it's Fall/Winter 2015 catalog, last updated on April 8th, 2015, George Mason doesn't appear on the list of Adidas sponsored schools — Longwood being the only other Virginia university on the list.
The first bit of Mason Adidas gear we saw was from Head Men's Basketball coach, Dave Paulsen, during one of his basketball camps at the RAC on campus.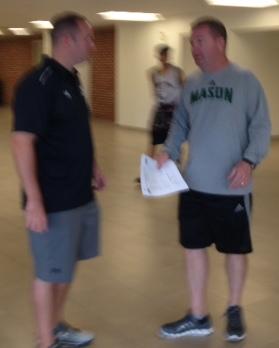 He is wearing a Mason Adidas crewneck using one of the font styles used by Mason Athletics. Other photos of the camps have shown up with players wearing adidas gear but, nothing with Mason branding.
DeAndre Abram, a 6'7" Mason Basketball Guard from Texas, posted a picture of himself in Adidas practice gear this morning. The practice jersey doesn't appear on the Winter 2015 catalog but, is the first bit of Mason Basketball gear from Adidas.
Update: Adidas Practice jersey Reversible (pictured)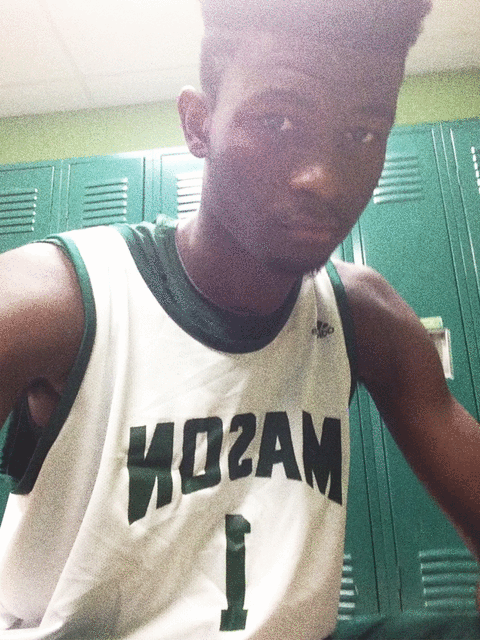 As basketball season gets closer, more information about Mason basketball gear will be released.