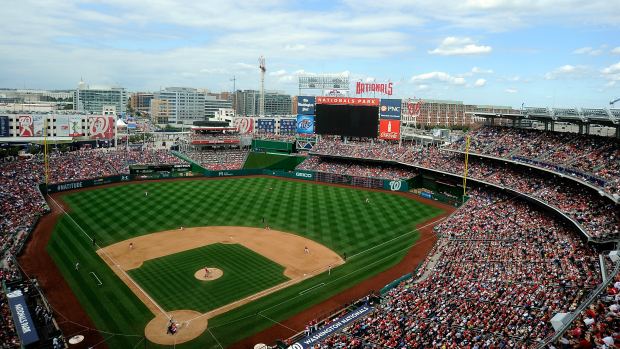 UPDATE: MORE TICKETS ARE AVAILABLE (LIMITED TIME ONLY – 07/17/15)
Saturday, July 18
Nationals Park, Washington, D.C.
1:30 p.m. Happy Hour, first pitch set for 4:05 p.m.
Your specially discounted ticket gains you entrance to pre-game happy hour, one drink vouncher good for beer/water/or soda of your choosing, and a special Mason Young Alumni take-home goody. Tickets are $15/ea (a $12 discount from the regular price of $27); guests welcome (spouses/partners, family, friends, etc.).
Happy hour and seats located by the Miller Lite Score Board (Section: 239) inside Nationals Park.
Tickets available for pick up under party name at Front Office Will Call.
More information – Mason Alumni