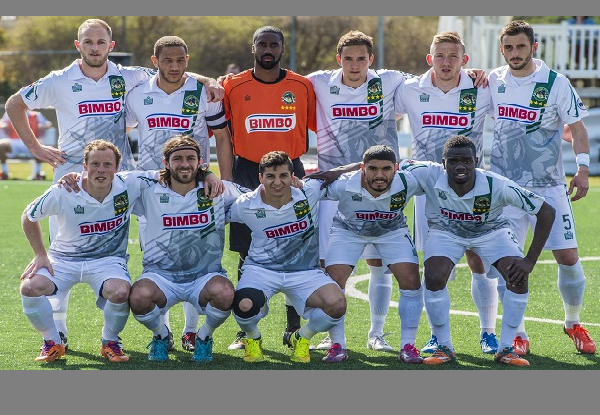 Timi Mulgrew, bottom left 
Timi Mulgrew, a Northern Virginia native and George Mason soccer alum, recently signed with MLS team New England Revolution. The details of the contract have not been disclosed but, he is current on loan with the NE Rev's official USL Pro affiliate, the Rochester Rhinos.
He will continue to wear the number he was assigned with the Revolution, #92. So far, he has only had one appearance with the Rhinos.
More on Mulgrew with the Rochester Rhinos.